Drais Beach Club Las Vegas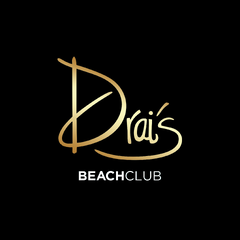 Opening Times: 11:00 AM - 5:00 PM
The Club
Drai's Beach Club, a jewel located in the Cromwell's crown, takes fun, pleasure and day ppol parties to new heights. The 11 stories high day club and beach club and 35,000-square-foot oasis, offers unrivaled views of the Las Vegas Strip and beyond. Designed by Hollywood fashion designer and film producer Victor Drai, every inch of this venue was perfected under his fashion eye. The venue reinvents the idea of ​​what a Beach Club and bottle service can be, having as a main focus sophistication, innovation & quality included on the vip table price. Trust us when we say the views are "selfie-worthy."

Drai's Beach Club has a lot to offer Las Vegas day time partygoers: more than 40 vip loungers to get a perfect tan, two full-service bars and a gourmet kitchen with delicious food options. Drai's Beach Club also features multiple pools shaded by eight towering palm trees and 15 mezzanine cabanas, including 2 Grand Cabanas. 9 Lower Bungalows share 5 private pools. All bungalows and cabins include 50″ televisions, private bathroom with shower, in addition to other amenities when you book your vip table or vip package. The views from the pool deck are stunning having the Bellagio fountains right across the street

The talent performing at Drai's is also top-notch. If you're interested in seeing the world's most celebrated DJs and chart-topping performers in the EDM, Hip-Hop and R&B scene in person, Drai's Nightclub & Beach Club is the place to be and have your bottle servie and vip bottles. The talent roster includes acts like Migos, Trey Songz, 2 Chainz, TIP, Meek Mill, DJ Pauly D, Gunna, Wiz Khalifa, 50-Cent, among others. Book your vip tbleand enjoy cocktails and live music from the world's most celebrated DJ's and top-charting artists at this rooftop hot spot..