Ayu Dayclub Las Vegas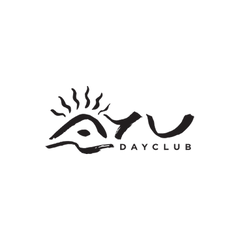 Opening Times: 11:00 AM - 5:00 PM
The Club
AYU Dayclub has been the TOP daytime party spot for more than one season in the city of Las Vegas. It is the perfect pool party venue for those who fancy an outdoor swimming pool with world-class entertainment bottle service.The outdoor paradise, inspired in beautiful Southeast Asian tropical vibes, features natural elements, flowing palms, and photogenic scenarios worthy of your Instagram feed pictures while at your vip table.

AYU Dayclub features 41,000 square foot in two levels with chaise lounges, multiple pools, day beds and luxurious cabanas with VIP bottle service; perfect for guests looking for a great VIP experience to see their favorite artists spin. One of the things that differentiates Ayu from the rest, is its incredibly diverse music roster. Expect to hear Deep House, EDM and Tropical House music in charge of top-tier DJ's like Tiesto and Zedd. With AYU being open Friday, Saturday & Sunday, we recommend you plan your trip based on who's performing and book your vip package and vip bottles to experience the event.

Enveloping the guests in island-getaway vibes and inspired by the vip parties in places like Tulum, AYU Dayclub thrives to create unforgettable experiences and an spotles botlle service reservation. If this is the type of dayclub party you've been looking for, we're glad to say you've found it and just to book your table at AYU dayclub pool party.