Omnia Vip Table Booking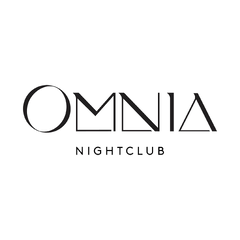 Opening Times: 22:30 PM – 04:00 AM
The Club
OMNIA Nightclub, located in Caesars Palace, is one of the most famous nightclubs in Las Vegas when it comes to bottle service. It was opened in 2015 to replace Pure, the benchmark nightclub to date. With 7,000 square meters and a large terrace overlooking The Strip, the highlight of OMNIA Nightclub is the amazing ceiling of its main room. It is made up of several concentric circles that rotate, go down, go up and make countless movements, something never seen before. It is a completely different nightclub for a new vip tables crowd and vip bottles, as the old Pure had a calmer ambience and an older crowd. OMNIA has come to revitalize Las Vegas by competing with new clubs like Hakkasan. Well known DJs like Afrojack, Calvin Harris and Martin Garrix often stop by this clubs booth.

The multi level nightclub offers 75k square feet of opulent furnishing and amenities with a main room, a lounge, mezzanine and rooftop garden with incredible views of the Strip. OMNIA may well be the biggest discotheque in Las Vegas, it is gigantic even for the cities standards. OMNIA is already one of the city hotspots and a venue that caters all VIP party goers, ideal for a vip package or your vip table booking!
OMNIA offers the whole vip package with an amazing sound system, world class DJs, great lighting, the finest EDM music and VIP tables & bottle service that line every area of the extravagant club. Indeed the perfect combination for an unforgettable vip clubbing night out.