Hakkasan Las Vegas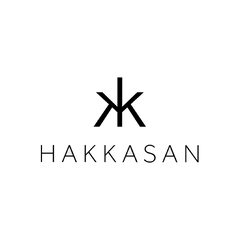 Opening Times: 22:30 PM – 04:00 AM
The Club
Five different levels, 80,000 square feet, more than 100 million dollars of investment make Hakkasan the the crown jewel of Las Vegas VIP Clubs. Hakkasan is the largest nightclub in the city of Las Vegas and in the entire United States. The truth is that it could not be otherwise, since the nightclub is located in the iconic MGM Grand, the largest hotel in the city. Its five levels include a restaurant, nightclub, lounge and private party space, ripe for vip bottles, bottle service, and some of the most exclusive vip packages in Vegas.
The club has incredible dance floors surrounded by lavish VIP tables facing the DJ booth with amazing views of the stage, all included in your VIP table price. Hakkasan doesn't only stands out due to its size, but also for the top talent DJs who pass through its mixer. Steve Aoki, Kaskade, Calvin Harris and Tiesto are some of the world-class DJs that often play in its main room. Even though the main music played on the main room is EDM, the Ling Ling Room is aimed for Hip Hop music lovers. Expect a mixed crowd with different ethnicities and cultures, enjoying a lavish lifstyle amd bottle service at the vip tables.
The true VIP experience at Hakkasan Las Vegas comes with a VIP table booking. With a table reservation you will have a number of benefits including an area to sit and dance, the bottles of your choice, mixers and waitress, all on your table price. This is usually the TOP way to party at this exclusive nightclub. HK nightclub is open from Thursday to Sunday. As any nightclub in the city of Las Vegas, dressing to impress is always a must.