Zouk Las Vegas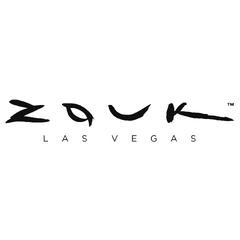 Opening Times: 22:30 PM – 04:00 AM
The Club
Zouk Las Vegas is a contemporary nightclub located at Resorts World, with a capacity of having 2,160 guests. The venue doesn't have one party room, it offers three! Even though it is not among the biggest venues in the city and has a small dance floor, bigger doesn't always means better, having plenty of room for vip tables and bottle service . The club hosts VIP party goers from all over the world looking for the best parties in Vegas with the finest dance music and is heavily targeting table reservations. Expect to hear sounds by Tiesto, Zedd and many more top tier DJs.
One of the rooms at Zouk is the Capital Bar, where you can sip delicious and crafted cocktails. Empire is aimed to those party goers looking for a unique musical experience. At Empire, you will also find VIP seating with gorgeous chandeliers and glamorous ambiance. While the main room has everything you are looking for in one single space and all the vip packages and vip bottles needed for a VIP nightclub. It is the biggest area with a dance floor, 2 bars and a circle of VIP banquettes. VIP table booking is highly recommended at Zouk Las Vegas. When you make a table reservation, you are booking a table that includes a minimum spend, or an amount that is included that all goes toward your choice of alcohol. The prices do not include the tax and gratuity on your vip table price.
Zouk Las Vegas is loaded with style and has a privileged location next to Ayu Dayclub. Zouk is known for hosting world class events and for offering the most memorable nights in Las Vegas for vip tablesand bottle service.. Book your table and experience a memorable night at this legendary Las Vegas nightclub. The best VIP tables at Zouk are located on the dance floor with direct views of the performers and visuals. all included in your table price.