Are you ready to immerse yourself in the glitz and glamour of Hakkasan?
Get ready to shine in your finest attire at Hakkasan Las Vegas.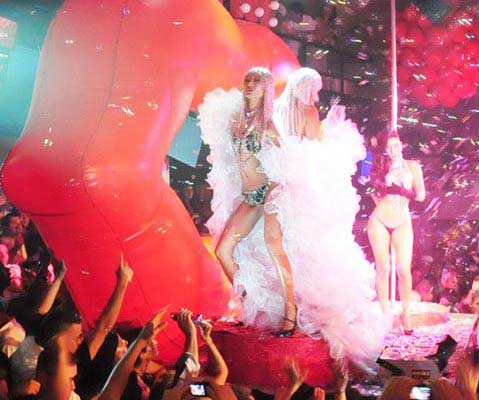 Hakkasan Las Vegas Dress Code
Are you ready to immerse yourself in the glitz and glamour of Hakkasan Nightclub? As you gear up for an unforgettable experience, it's crucial to understand and embrace the Hakkasan dress code. Dressing the part not only adds to the allure of the night but also ensures a smooth entry into this exclusive venue. So, let's delve into what you should wear to avoid any disappointments at the door, as well as the fashion faux pas that you must steer clear of.
Sophisticated cocktail attire: Elevate your style with sophisticated cocktail attire that strikes the perfect balance between class and trendiness. Opt for a chic and well-fitted dress that showcases your personal style and complements your figure. Gentlemen, you can't go wrong with tailored trousers paired with a stylish collared shirt and dress shoes.
Heels and classy footwear: Ladies, put your best foot forward with a pair of elegant heels that add an extra dose of glamour to your ensemble. Gentlemen, complete your look with sleek dress shoes or stylish loafers to exude sophistication.
Fashion-forward accessories: Enhance your outfit with fashion-forward accessories that make a statement. Ladies, consider bold jewelry, a stylish clutch, or a trendy hair accessory. Gentlemen, a classic watch or tasteful cufflinks can elevate your look.
Chic outerwear: In Las Vegas, temperatures can fluctuate, so be sure to bring a chic outerwear piece that complements your outfit. A fashionable blazer or a tailored jacket can add the perfect finishing touch.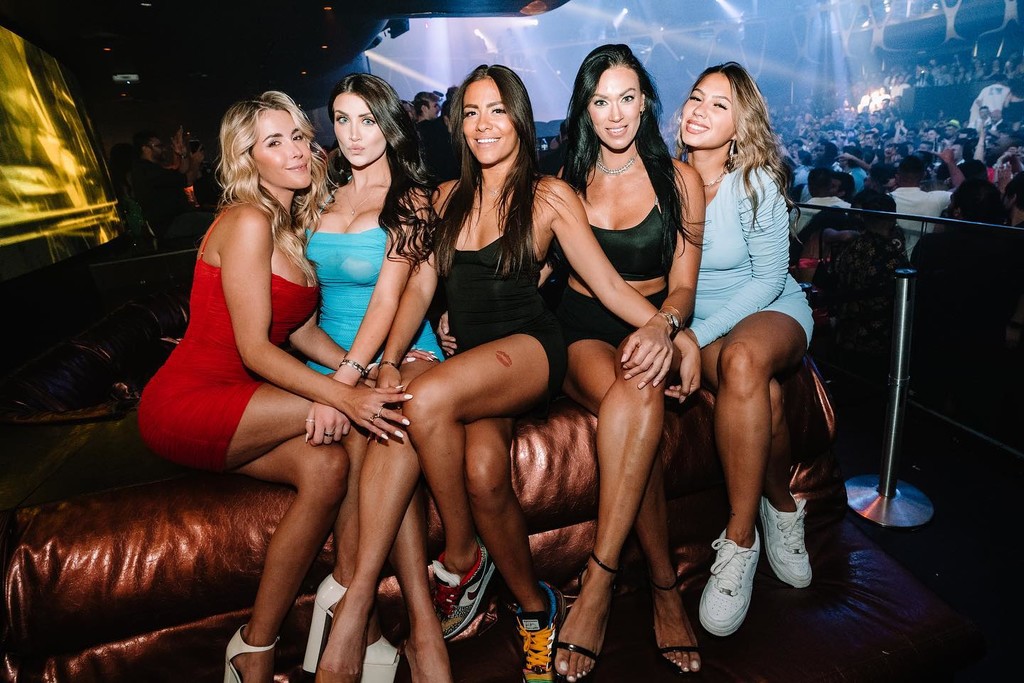 What to Avoid: Fashion Faux Pas to Steer Clear Of
Athletic and sportswear: Leave the gym attire at home. Athletic wear, including sportswear, jerseys, and sweatpants, is not permitted at Hakkasan Nightclub.
Casual footwear: Say no to sneakers, flip-flops, and sandals. Opt for dress shoes that embody elegance and style.
Baggy or oversized clothing: While comfort is essential, avoid wearing baggy or oversized clothing that does not align with the upscale atmosphere of the venue.
Headwear: Save the caps, hats, and headwear for outdoor activities. Hakkasan requests that you refrain from wearing headwear inside the club, except for religious or cultural purposes.
Now that you have a comprehensive understanding of the Hakkasan Nightclub Las Vegas dress code, you're all set to embark on a night filled with electrifying music, dancing, and indulgence. Dressing to impress not only enhances your experience but also ensures that you smoothly enter the party of a lifetime.
Ladies and gentlemen, get ready to shine in your finest attire as you step into the captivating world of Hakkasan Nightclub. Leave a lasting impression and make your night truly unforgettable with a touch of class, style, and elegance!

Vip Table's packs

We provide VIP services and packages so you can experience the special night out that you wish!

Easy booking

We provide VIP area maps so you can choose your seating and the minimum spend. Everything is a click away!

Happy to help!

Through email, call or WhatsApp, we are always at your service. Do not hesitate to contact our 24/7 concierge service.

Luxury Services

Cars, boats, villas, private jets, etc... All you have to do is ask. We make sure that your Vip Experience is fulfilled!
Do you want to know more about Vip Tables at Las Vegas?