Step into a world of unparalleled luxury at XS Las Vegas.
XS is a haven for the elite and you must dress to impress.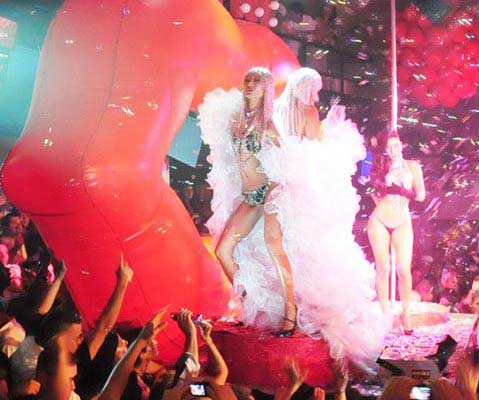 XS Las Vegas Dress Code
XS Nightclub has long been a playground for the crème de la crème of society, attracting an exclusive clientele that includes A-list celebrities, high-profile individuals, and nightlife aficionados from around the world. The club's sophisticated ambiance and opulent décor create an atmosphere that exudes exclusivity, making it the preferred destination for those seeking the finest in entertainment and nightlife.
At XS Nightclub, entertainment takes center stage, creating an immersive experience that transcends expectations. The club hosts an impressive lineup of world-renowned DJs, whose pulsating beats and electrifying performances keep the dance floor alive and buzzing throughout the night. From EDM to hip-hop and everything in between, XS Nightclub curates an eclectic mix of music genres to cater to diverse tastes and ensure an unforgettable night for every guest.
To maintain the unparalleled ambiance and uphold the exclusivity of XS Nightclub, a strict dress code is enforced. As you step into the realm of luxury, dress to impress and adhere to the following guidelines:
Gentlemen: Dress to the nines in stylish, upscale attire. Opt for tailored suits, blazers, dress shirts, and dress shoes. Tasteful accessories, such as ties, bowties, and pocket squares, add an extra touch of sophistication.
Ladies: Embrace your inner glamour and showcase your individual style. Elegant cocktail dresses, chic separates, and stylish heels are highly recommended. Make a statement with your ensemble while keeping it classy and refined.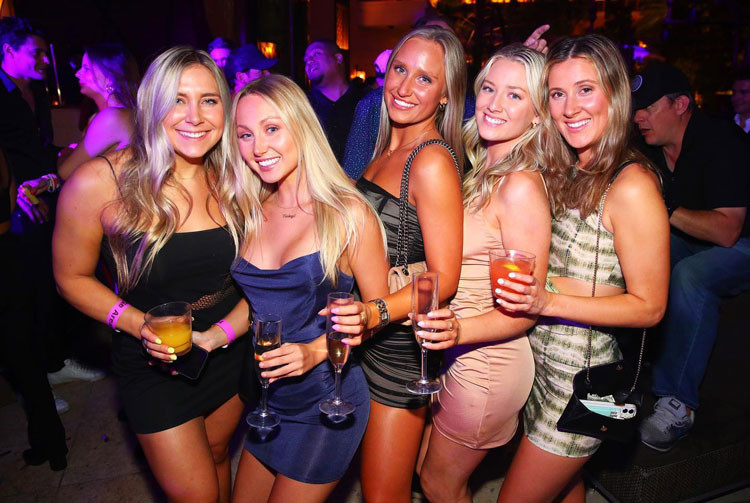 Remember, the dress code at XS Las Vegas Club is strictly enforced to maintain the upscale atmosphere and ensure a cohesive experience for all guests. By adhering to the dress code, you join an elite group of individuals who appreciate the importance of presenting themselves in a tasteful and fashionable manner.
Immerse yourself in the lavishness and exclusivity that XS Nightclub offers. Secure your place in the heart of Las Vegas nightlife by reserving a VIP table or exploring our exclusive bottle service options. From prime locations near the DJ booth to breathtaking outdoor patio tables, each private area provides an intimate oasis to revel in the club's energetic atmosphere while receiving personalized service and dedicated attention.
Join the elite ranks of XS Club clientele and experience an extraordinary night out like no other. Indulge in the finest entertainment, dance the night away, and create unforgettable memories in the most exclusive venue Las Vegas has to offer.

Vip Table's packs

We provide VIP services and packages so you can experience the special night out that you wish!

Easy booking

We provide VIP area maps so you can choose your seating and the minimum spend. Everything is a click away!

Happy to help!

Through email, call or WhatsApp, we are always at your service. Do not hesitate to contact our 24/7 concierge service.

Luxury Services

Cars, boats, villas, private jets, etc... All you have to do is ask. We make sure that your Vip Experience is fulfilled!
Do you want to know more about Vip Tables at Las Vegas?