Wet Republic , where excitement and opulence converge.
Explore the table map of Wet Republic Ultra Pool and handpick your preferred spot.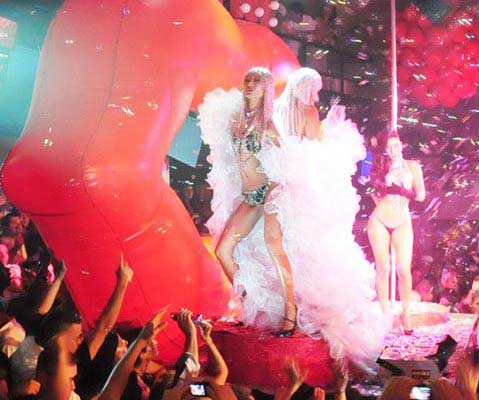 Wet Republic Ultra Pool Las Vegas Table Map
At Wet Republic Ultra Pool, we believe in providing our guests with an unparalleled experience, where every moment is crafted to perfection. Introducing our exclusive Table Map—a gateway to exploring the variety of VIP options and tailor-making your visit to suit your desires. From poolside cabanas with a front-row view of the DJ booth to bungalows with private dipping pools, our Table Map showcases the layout of the club, allowing you to handpick your preferred spot for an extraordinary day or evening.
As you explore the Wet Republic Las Vegas Table Map, you'll be intrigued by the possibility of elevating your experience to new heights with the Wet Republic Bottle Service. Here's why booking your own private area is the ultimate way to experience the best of Wet Republic:
Personalized Comfort and Luxury: Picture this—a private area reserved exclusively for you and your guests, furnished with plush seating and top-of-the-line amenities. With the Private Bottle Service and Wet Republic bottle menu, you'll enjoy personalized comfort and luxury that allows you to relax, socialize, and dance the day or night away in style.

Bottle Service Fit for Royalty: Prepare to be treated like royalty as our attentive staff caters to your every need. From your favorite premium spirits to custom mixers and an array of delectable snacks, our bottle service ensures you and your guests are well taken care of throughout your stay.

Priority Entry and Expedited Service: As a guest with Private Bottle Service, you'll receive priority entry, skipping the lines and ensuring a seamless start to your experience. Our dedicated team is ready to serve you with expedited service, ensuring you spend more time enjoying the festivities and less time waiting.

Unparalleled Views and Prime Location: Our Private Bottle Service areas are strategically located, offering unparalleled views of the DJ booth, dance floor, and poolside action. With a prime location, you'll have a front-row seat to the heart of the excitement, creating memories that will last a lifetime.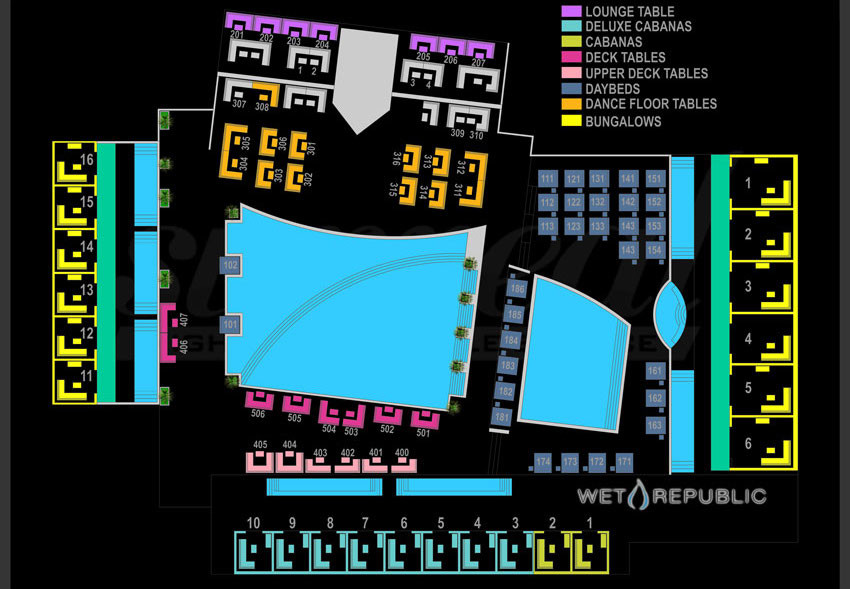 As we gear up for a thrilling season at Wet Republic Las Vegas, we encourage our valued clientele to explore the Table Map and consider the perks of booking Private Bottle Service. Create cherished memories, celebrate special occasions, and indulge in the epitome of luxury as you immerse yourself in the world of Wet Republic.
Don't miss out on this incredible opportunity to elevate your poolside and clubbing experience to new heights. Check the table map and Wet Republic Las Vegas table prices Secure your spot today and prepare for an unforgettable journey of luxury, entertainment, and sheer bliss at Wet Republic Club Las Vegas!

Vip Table's packs

We provide VIP services and packages so you can experience the special night out that you wish!

Easy booking

We provide VIP area maps so you can choose your seating and the minimum spend. Everything is a click away!

Happy to help!

Through email, call or WhatsApp, we are always at your service. Do not hesitate to contact our 24/7 concierge service.

Luxury Services

Cars, boats, villas, private jets, etc... All you have to do is ask. We make sure that your Vip Experience is fulfilled!
Do you want to know more about Vip Tables at Las Vegas?