Personalize your ultimate experience at Encore Beach Club Las Vegas.
Experience unforgettable poolside adventures and electrifying experiences at EBC Las Vegas.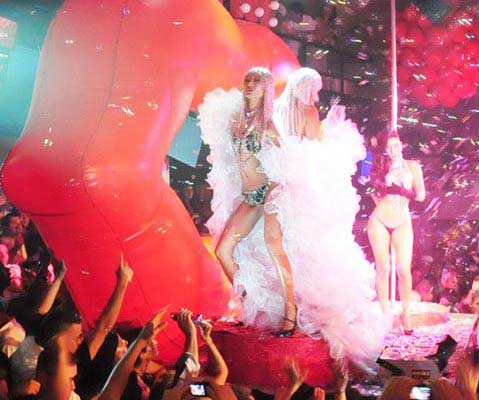 Encore Beach Club Las Vegas Table Map
We are delighted to introduce you to Encore Beach Club, where unforgettable poolside adventures and electrifying experiences await. As we gear up for an exciting season, we want to share a valuable tool that will enhance your visit and make it truly memorable.
We understand that each of our esteemed clientele has unique preferences and expectations when it comes to enjoying their time with us. The table map empowers you to choose the best spot that aligns perfectly with your needs and the experience you desire, ensuring an exceptional day by the pool or an electrifying night under the stars.
At EBC Las Vegas, we believe in providing a personalized experience that caters to your individual tastes and requirements. By exploring the table map, you can view the layout of the club, including the different VIP sections, cabanas, and bungalows. Identify the perfect spot that suits your group size, preferred view, and proximity to the stage, allowing us to create an atmosphere tailored to your desires. Please make sure to check the Encore Beachclub bottle menu beforehand.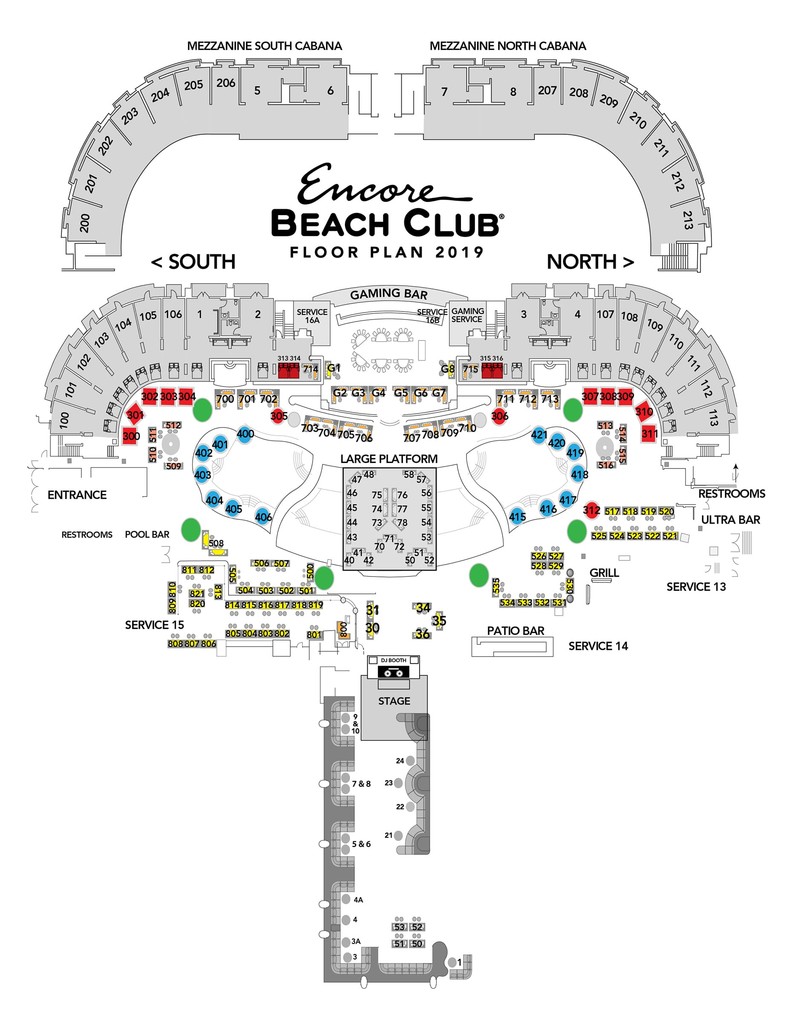 Our table map showcases an array of VIP options to suit all preferences. Whether you seek a lively atmosphere at the center of the action or prefer a more secluded spot to unwind with close friends, the table map presents an overview of all available choices. From poolside cabanas with a direct view of the stage to luxurious bungalows with private dipping pools, the options of tables and table prices are as diverse as EBC Las Vegas incredible clientele.
Whether you're celebrating a special occasion, planning a bachelorette party, or simply seeking a day of relaxation and fun, exploring the table map ensures that your visit aligns precisely with your intentions. Tailor your day or night to create cherished memories and unforgettable moments with your loved ones. Wondering what to wear for the special evening? Check our Encore Beachclub dress code guide.
At VIP Encore Beach Club, they strive to create a world-class experience that leaves an indelible mark on our cherished clientele. The Encore Beach Club Table Map is your gateway to personalizing your ultimate day or night with us. Discover the best spot that matches your needs and desires, ensuring an extraordinary and unforgettable experience. Don't hesitate to contact us for Encore Beach Club bottle service booking.

Vip Table's packs

We provide VIP services and packages so you can experience the special night out that you wish!

Easy booking

We provide VIP area maps so you can choose your seating and the minimum spend. Everything is a click away!

Happy to help!

Through email, call or WhatsApp, we are always at your service. Do not hesitate to contact our 24/7 concierge service.

Luxury Services

Cars, boats, villas, private jets, etc... All you have to do is ask. We make sure that your Vip Experience is fulfilled!
Do you want to know more about Vip Tables at Las Vegas?