Discover Marquee Dayclub's table map and experience unrivaled comfort.
Book your table today and prepare to bask in the epitome of lavishness at Marquee.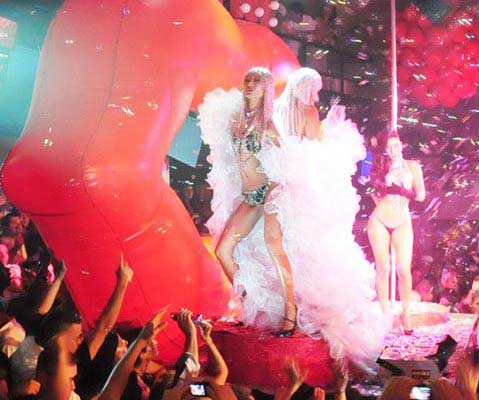 Marquee Dayclub Las Vegas Table Map
Are you ready to elevate your Las Vegas experience to unprecedented heights? Look no further than Marquee Dayclub, where indulgence and excitement converge. We invite you to explore its exclusive table map and table prices, your key to crafting a truly unforgettable day or evening at our renowned day club.
At Marquee Dayclub, we understand that every guest is unique, seeking distinct experiences to cherish forever. That's why our table map serves as your personal guide to handpick the ideal spot for you and your guests:
Tailored experience: The table map showcases the layout of our day club, providing detailed insights into the various table options available. By double-checking and assuring your booking, you guarantee a tailored experience that complements your group size, ambience preferences, and desired view.
Perfect placement: Whether you crave a prime location close to the DJ booth, prefer a more intimate setting, or wish to bask in the sun at one of our poolside cabanas, the table map empowers you to select the perfect spot for your special occasion.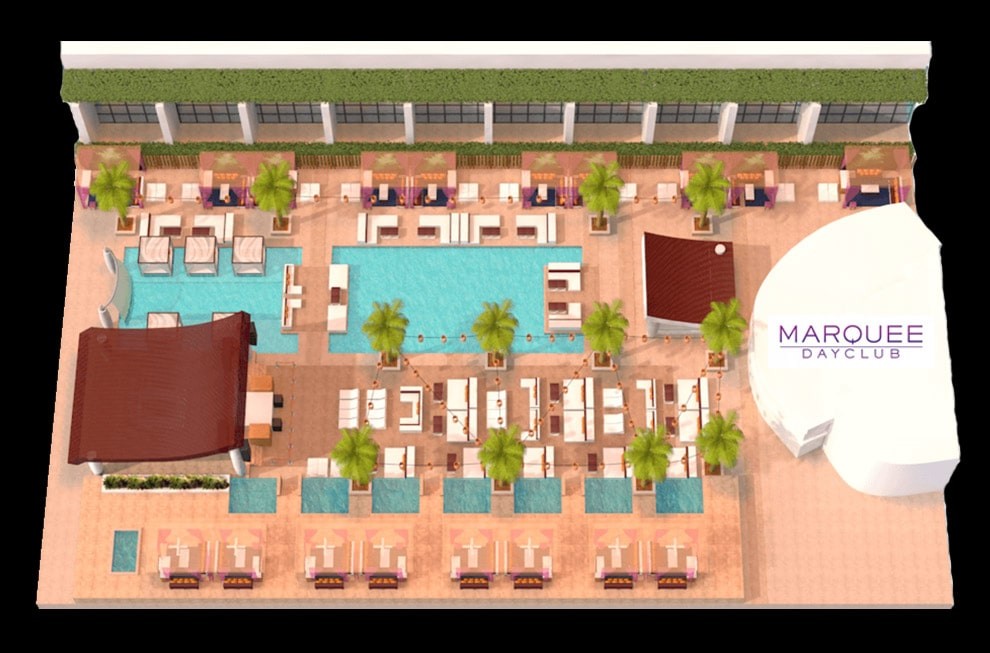 At Marquee Las Vegas Dayclub, we take great pride in offering an extraordinary experience to our cherished guests. When you book a table with us, you unlock a treasure trove of perks and benefits that set your evening apart:
Unrivalled comfort: Our VIP tables come with plush seating, ensuring your comfort throughout the day or evening. Relax, socialize, and revel in the atmosphere with friends as we cater to your every need.
Bottle service fit for royalty: Elevate your celebration with our impeccable bottle service and bottle menu. Our attentive staff will take care of every detail, from your favorite premium spirits to customized mixers, making it a night to remember.
Expedited entry: As a table guest, skip the lines and gain expedited entry to Marquee Dayclub. Start your experience effortlessly and get straight to the heart of the action.
Exclusive views: Each table offers its own unique view of our sensational Dayclub. Whether you want to be in the center of the dance floor or have a more private setting, your table choice guarantees you an exclusive vantage point.
Indulge in the ultimate luxury and excitement at Marquee Dayclub Las Vegas. Unlock the unparalleled experience of our table map, ensuring your reservation is tailored to perfection. Book your table today and prepare to bask in the epitome of lavishness, entertainment, and sheer bliss. Before booking your table, make sure to check our Marquee Dayclub dress code policy guiding.
Are you ready for an unforgettable day or evening at VIP Marquee Dayclub? Your dream experience awaits!

Vip Table's packs

We provide VIP services and packages so you can experience the special night out that you wish!

Easy booking

We provide VIP area maps so you can choose your seating and the minimum spend. Everything is a click away!

Happy to help!

Through email, call or WhatsApp, we are always at your service. Do not hesitate to contact our 24/7 concierge service.

Luxury Services

Cars, boats, villas, private jets, etc... All you have to do is ask. We make sure that your Vip Experience is fulfilled!
Do you want to know more about Vip Tables at Las Vegas?