Marquee boasts the most impressive list of international residents DJs in Las Vegas.
Here all the info you need regarding Marquee Nightclub VIP table pricing and table booking.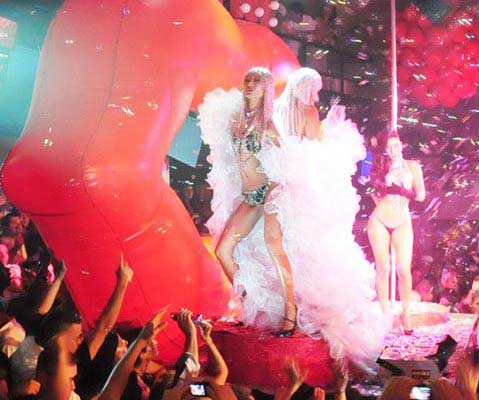 Marquee Las Vegas Table Price
Marquee Las Vegas is an exclusive nightclub located in the heart of the Las Vegas Strip, known for its luxurious ambience and high-energy atmosphere. The venue features multiple levels with different music genres playing on each floor, including electronic dance music, hip hop, and top 40 hits. The club also boasts an incredible sound system, LED walls, and a massive dance floor. Marquee is known for its celebrity sightings and frequently hosts top DJs and performers. Additionally, the club offers VIP tables with Marquee bottle service, exclusive access to private rooms, and personalized service from dedicated VIP hosts. With its chic decor, trendy crowd, and lively atmosphere, Marquee Las Vegas offers a one-of-a-kind nightlife experience that's sure to impress.
Booking a VIP table at Marquee nightclub in Las Vegas comes with several perks and benefits included in the price. Here are some of the typical benefits and services that you can expect:
Exclusive VIP entrance: When you book a VIP table, you and your guests will have access to a separate entrance that's exclusive to VIP guests. This means you won't have to wait in long lines to get into the club.

Personal VIP host: A personal VIP host will be assigned to your table and will take care of all your needs throughout the night. They will help you with bottle service, and any other requests you may have.

Prime location: VIP tables are located in prime locations within the club, such as near the dance floor, the DJ booth, or the stage. This means you'll have a great view of the action and be in the center of the party.

Bottle service: Booking a VIP table includes bottle service, which means you'll have your own bottles of premium alcohol and mixers delivered directly to your table. Your personal VIP host will also help you with pouring and serving drinks throughout the night.

Complimentary mixers: Along with your bottles, you'll also receive complimentary mixers such as soda, juice, and tonic water.

Reserved seating: Your VIP table will have its own reserved seating area, which means you won't have to worry about finding a place to sit or stand throughout the night.

Exclusive access to VIP areas: Depending on the nightclub, booking a VIP table may also include exclusive access to VIP areas.
VIP table prices at Marquee Las Vegas can vary depending on its location. Table prices at the salon have a minimum spend of $750, while the table prices por VIP tables located on the Cloud start at $1,000. VIP table prices at the Third Tier Main Room initiate at $1,500, on the Upper Dance Floor $2,500 and the most VIP and demanded table at the Dance Floor $4,000. Before booking your table please make sure to check the Marquee table map in order to select the perfect table for you and your friends.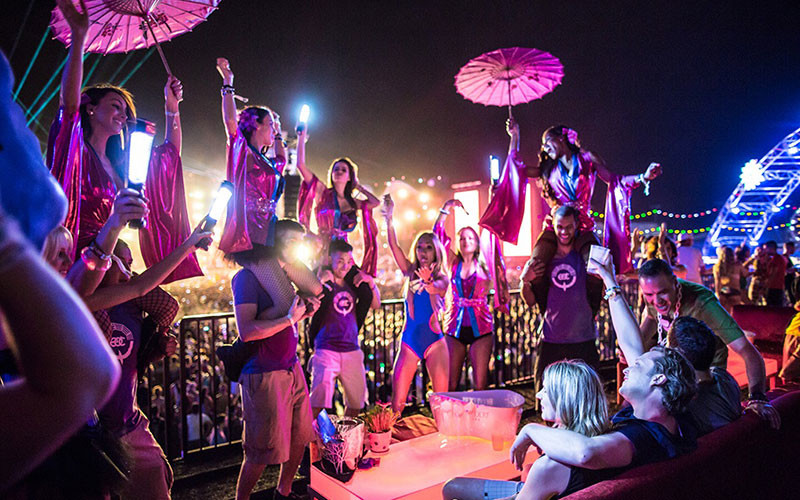 Overall, booking a VIP table at VIP Marquee Club in Las Vegas offers an elevated experience with personalized service, a prime location, exclusive access to amenities and an incredible bottle menu. It's a great way to celebrate a special occasion or to make your night extra special in the city of Las Vegas. Wondering about Marquee Las Vegas dress code? Please make you follow our guide in order to avoid any disappointment at the door. Don't hesitate and contact Barcelona Tables now.

Vip Table's packs

We provide VIP services and packages so you can experience the special night out that you wish!

Easy booking

We provide VIP area maps so you can choose your seating and the minimum spend. Everything is a click away!

Happy to help!

Through email, call or WhatsApp, we are always at your service. Do not hesitate to contact our 24/7 concierge service.

Luxury Services

Cars, boats, villas, private jets, etc... All you have to do is ask. We make sure that your Vip Experience is fulfilled!
Do you want to know more about Vip Tables at Las Vegas?