Marquee Dayclub features daybeds, cabanas and the most exclusive bottle service.
The best table locations at Marquee Dayclub are the cabanas and start at $3,000.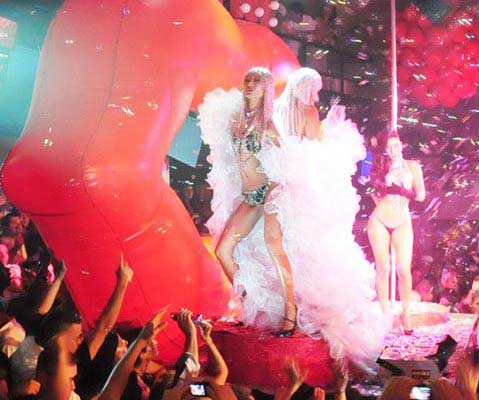 Marquee Dayclub Las Vegas Table Price
Marquee Dayclub, located in the heart of Las Vegas at the Cosmopolitan Hotel and Casino, is one of the most exclusive dayclubs in the city of Las Vegas. This sprawling venue features multiple pools, cabanas, and a large dance floor that attracts a diverse crowd of partygoers. With its lively atmosphere, high-end amenities, and world-class DJs, Marquee Dayclub offers an unforgettable experience for those looking to soak up the sun and party in style in this renowned major resort city.
The ambience at Marquee Dayclub is nothing short of electric. From the moment you step onto the venue's lush grounds, you'll be surrounded by the sounds of high-energy music, the scent of sunscreen and cocktails, and the sight of beautiful people dancing and lounging by the pool. The pool area itself is expansive, with multiple levels, private cabanas, and a large central stage where DJs spin their sets.
The clientele at Marquee Las Vegas Dayclub is diverse, but you can expect to find a mix of young professionals, celebrities, and affluent tourists. While the dress code is relaxed compared to some of Las Vegas's more formal nightclubs, guests are expected to dress stylishly and show up ready to party. Whether you're looking to mingle with the crowd or retreat to a private cabana, you'll find plenty of options at Marquee Dayclub.
For those looking for an extra-special experience, Marquee Dayclub offers a VIP area and VIP tables that is the ultimate in luxury. This exclusive section is located on an elevated platform that overlooks the entire venue, giving guests a panoramic view of the party below. The VIP area also features plush seating, bottle service, and dedicated servers, ensuring that guests are pampered and comfortable throughout their stay.
If you're planning to visit Marquee Dayclub, booking a private table is the best way to experience everything this exclusive venue has to offer. With a private table, you'll have your own personal space where you can relax and enjoy the party in style. Your table will also come with a dedicated server who will cater to your every need, ensuring that you never have to wait in line for drinks. We always recommend to check the Marquee Dayclu bottle menu beforehand.
Booking a private table also gives you access to the VIP area, which is a must-see for anyone looking to take their day club experience to the next level. From this elevated platform, you'll have a bird's eye view of the entire venue, fully immersing yourself in the party atmosphere while enjoying the comfort and luxury of your own private space. The table prices at Marquee Dayclub range between $250 to $15,000. The average table price at Marquee Dayclub will be around $3,000. Here is the Marquee Dayclub Las Vegas table map.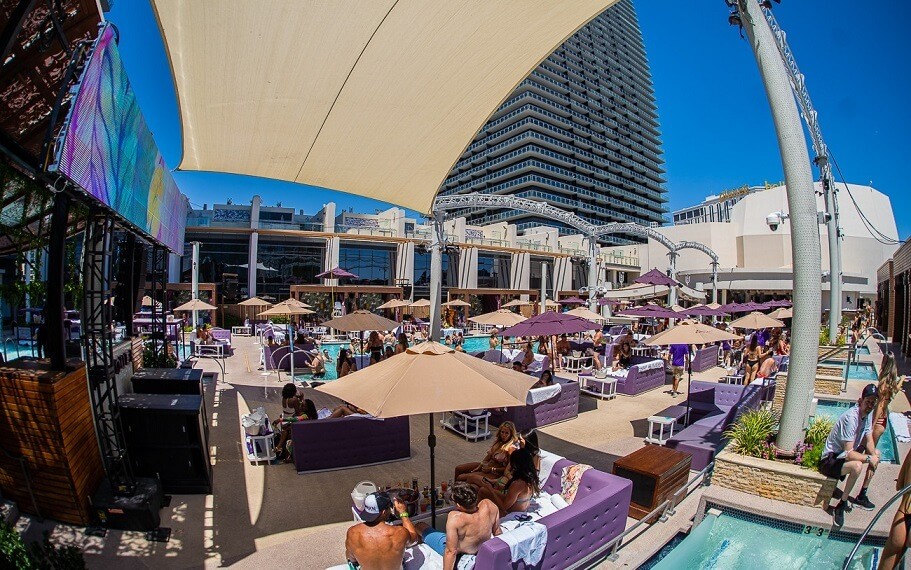 Marquee VIP Dayclub is one of the most exclusive and exciting day clubs in Las Vegas. With its lively atmosphere, high-end amenities, and VIP area, it offers an unforgettable experience for anyone looking to party in style. By booking a private table, you'll have the opportunity to fully immerse yourself in this world-class venue, enjoying the party in comfort and luxury while making memories that will last a lifetime. Before booking keep in mind the Marquee Dayclub dress code in order to feel comfortable and part of the VIP party.

Vip Table's packs

We provide VIP services and packages so you can experience the special night out that you wish!

Easy booking

We provide VIP area maps so you can choose your seating and the minimum spend. Everything is a click away!

Happy to help!

Through email, call or WhatsApp, we are always at your service. Do not hesitate to contact our 24/7 concierge service.

Luxury Services

Cars, boats, villas, private jets, etc... All you have to do is ask. We make sure that your Vip Experience is fulfilled!
Do you want to know more about Vip Tables at Las Vegas?