Party at one of the most sophisticated nightclubs in the world, XS Las Vegas.
Book your VIP table and bottle service at XS nightclub and experience the cities nightlife to the fullest.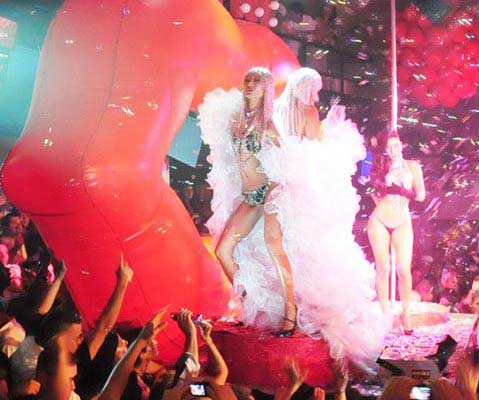 XS Las Vegas Table Price
XS Nightclub is one of the most infamous nightclubs in Las Vegas and is located at the luxurious and well-known Wynn Resort. If you are planning a trip to Las Vegas and looking for a night of unforgettable partying, then XS nightclub is the place for you.
The best way to enjoy XS nightclub is by booking a private table with XS bottle service. The VIP experience at XS is unparalleled, giving you access to exclusive areas and personalized service. The VIP tables are prime locations and provide the perfect view of the dance floor and venue.
The VIP areas at XS nightclub are luxurious and spacious, with comfortable seating and private spaces for you and your friends to enjoy. The VIP areas are beautifully designed with the latest technology and lighting systems, making them the perfect spot to dance the night away always keeping in mind XS Las Vegas dress code.
The perks of partying in the VIP section at XS Las Vegas nightclub are endless. You will have a dedicated VIP host to handle your needs, including bottle service and priority entry. The bottle service is world-class, with an extensive list of premium spirits and champagne and different prices. There are 105 VIP tables inside the club and 113 VIP tables outside including 25 cabanas on upper and lower levels that can also be reserved. Check XS Las Vegas table map here.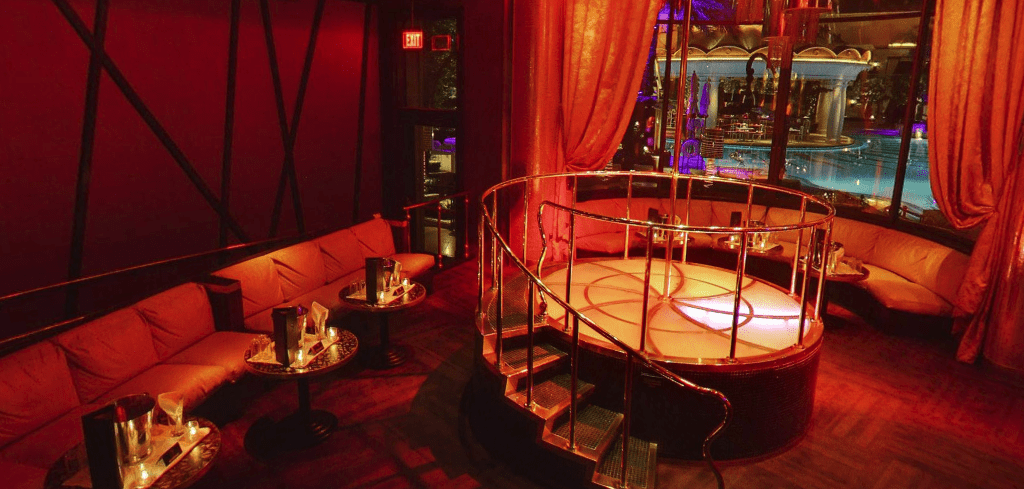 Another perk of booking a VIP table at XS Las Vegas club is the celebrity sightings. Many A-list celebrities frequent XS, and being in the VIP section gives you the chance to rub shoulders with the rich and famous. Find below the table prices at XS Las Vegas:

VIP Table Prices:
Patio table price $1,500
Top table price $2,000
Larger patio table price $2,500
Back wall main room table price $3,000
Outside cabana table price $4,000
3rd tier table price $5,000
Upper dance floor table price $7,000
Lower dance floor table price $8,000
Stage table price $10,000
Owner's table price $15,000
XS nightclub is a must-visit destination in Las Vegas, and booking a VIP table is the best way to experience it. The VIP areas are luxurious and exclusive, and the perks of partying in this section are infinite. From world-class bottle service to exclusive access to the private pool area, XS nightclub is the ultimate destination for a night of unforgettable partying. Now that you know the table prices at this exclusive venue, choose your VIP table and book it with us with the best VIP service and bottle menu in Vegas!

Vip Table's packs

We provide VIP services and packages so you can experience the special night out that you wish!

Easy booking

We provide VIP area maps so you can choose your seating and the minimum spend. Everything is a click away!

Happy to help!

Through email, call or WhatsApp, we are always at your service. Do not hesitate to contact our 24/7 concierge service.

Luxury Services

Cars, boats, villas, private jets, etc... All you have to do is ask. We make sure that your Vip Experience is fulfilled!
Do you want to know more about Vip Tables at Las Vegas?