XS Nightclub has earned its place as a must-visit venue in Las Vegas.
One of the highlights of XS Nightclub is its private and VIP table experience.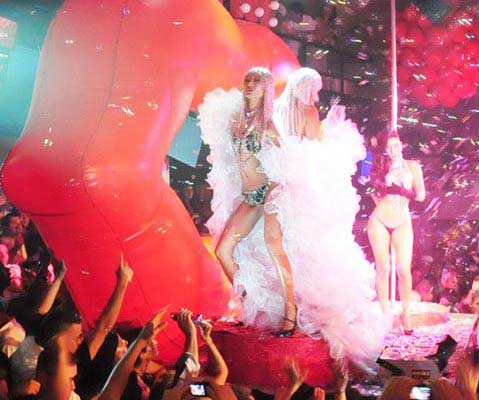 XS Las Vegas Table Map
When it comes to the ultimate nightlife experience in Las Vegas, XS Nightclub stands as an iconic destination that consistently sets the bar higher. Renowned for its extravagant parties, world-class DJs, and opulent ambiance, XS Nightclub has earned a reputation as one of the most exclusive clubs on the renowned Las Vegas Strip.
XS Nightclub is synonymous with luxury and exclusivity, making it a magnet for high-profile guests, celebrities, and nightlife enthusiasts seeking an unforgettable evening. One of the highlights of XS Nightclub is its private table experience, which allows guests to revel in an intimate yet vibrant setting while enjoying personalized service and unparalleled access to the club's pulsating energy.
To truly appreciate the extent of luxury and exclusivity offered at XS Nightclub, let's take a closer look at the exclusive private table map:
Stage Tables: Situated closest to the DJ booth and the main stage, these tables provide an unrivaled view of the club's electric atmosphere. Guests at the stage tables enjoy an immersive experience, feeling the music and energy reverberate through their veins. It's the perfect spot for those who want to be at the center of the action.
Dance Floor Tables: For those who crave a balance between being part of the crowd and enjoying the exclusivity of a private table, dance floor tables are an excellent choice. These tables are strategically positioned near the dance floor, allowing guests to soak in the vibrant energy while still having a dedicated space to unwind and indulge.
Outdoor Patio Tables: XS Las Vegas Nightclub boasts a stunning outdoor patio area, creating a dynamic fusion of indoor and outdoor entertainment. The outdoor patio tables offer a unique experience, allowing guests to revel in the warm Las Vegas nights while enjoying their private space. With a breathtaking view of the mesmerizing pool area, these tables provide an idyllic setting for a memorable night out.
Upper VIP Level Tables: For a more elevated experience, XS Nightclub offers upper VIP level tables. These tables are situated on an elevated platform, providing an exclusive vantage point to witness the club's electrifying energy from above. The upper VIP level tables offer privacy, sophistication, and an extraordinary perspective of the dance floor.
Table prices at XS Nightclub Las Vegas may vary depending on its location, number of guests and party.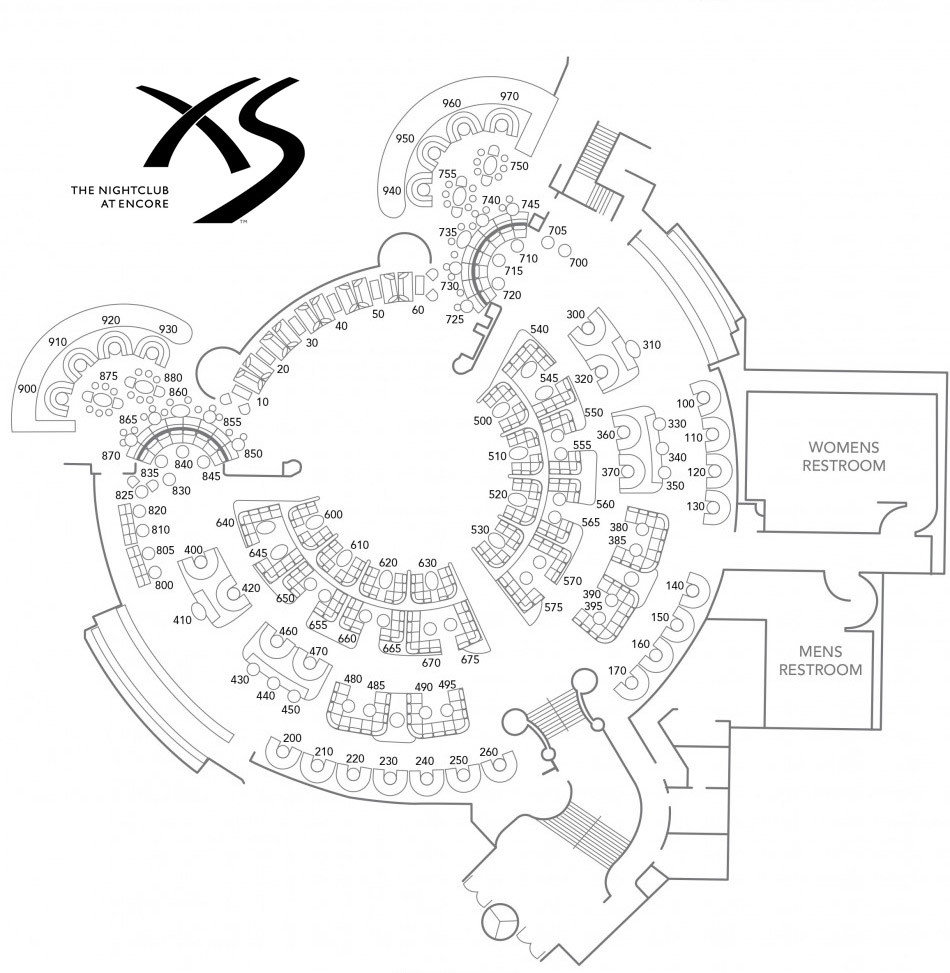 Beyond the prime locations, XS Nightclub's private table experience is enhanced by personalized bottle service and a range of amenities. Guests at private tables benefit from dedicated hosts, skilled mixologists crafting bespoke cocktails, and attentive bottle service. The comprehensive XS Las Vegas bottle menu features an impressive array of premium spirits, ensuring guests have access to their preferred libations.
XS Club Las Vegas continues to dominate the nightlife scene with its unrivaled energy, exceptional entertainment, and luxurious offerings. The exclusive private table experience at XS Nightclub takes indulgence to new heights, granting guests an opportunity to revel in a private oasis while being immersed in the club's electrifying atmosphere. From the stage tables to the outdoor patio area, each private table boasts a unique setting, allowing guests to curate their ideal night out. With personalized service and amenities, XS Nightclub ensures that every moment spent at a private table is nothing short of extraordinary. Before planning on partying at XS Las Vegas, make sure to check the XS Las Vegas dress code guide.

Vip Table's packs

We provide VIP services and packages so you can experience the special night out that you wish!

Easy booking

We provide VIP area maps so you can choose your seating and the minimum spend. Everything is a click away!

Happy to help!

Through email, call or WhatsApp, we are always at your service. Do not hesitate to contact our 24/7 concierge service.

Luxury Services

Cars, boats, villas, private jets, etc... All you have to do is ask. We make sure that your Vip Experience is fulfilled!
Do you want to know more about Vip Tables at Las Vegas?