Encore offers entertainment beyond comparison and world class hospitality.
Pools at Encore Beach Club are surrounded by daybeds and private cabanas available for bottle service.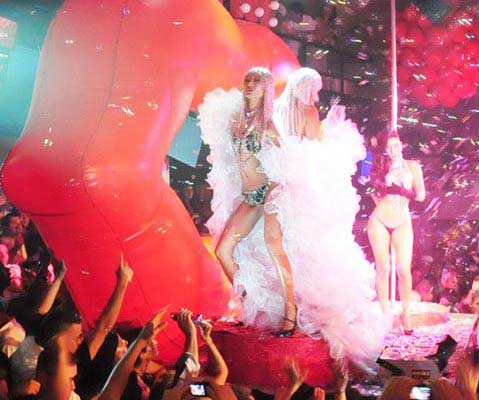 Encore Beach Club Bottle Service
Encore Beach Club is a vibrant, outdoor pool club located in Las Vegas, Nevada. It is one of the premier destinations for partygoers who are looking to soak up the sun, dance to the hottest tunes, and enjoy a luxurious VIP experience.
The dance floor at Encore Beach Club is spacious and surrounded by a large pool. The club boasts a state-of-the-art sound system, and some of the world's best DJs regularly spin here. The music at Encore Beach Club is primarily electronic dance music, with a focus on the latest hits and remixes. The club hosts various events and parties throughout the year, so there is always something new and exciting happening at Encore Beach Club. In case you are wondering, the Encore Beach Club dress code states: proper attire required, dress to impress.
The clientele at Encore Beach Club tends to be young, energetic, and fashionable. The age range is typically from 21 to 35, and the atmosphere is very high-energy and lively. This is the place to be if you want to see and be seen by some of the most beautiful people in Las Vegas.
As for the VIP areas, Encore Beach Club Las Vegas has several options for those who want to take their experience to the next level. The private cabanas offer a secluded space with comfortable seating, a TV, and a mini-fridge stocked with drinks. The bungalows are larger and more luxurious, with their own private dipping pools and a dedicated staff to attend to your every need.
One of the biggest pros of booking bottle service at Encore Beach Club is the convenience it offers. When you book a bottle service package, you get a designated area to sit, a dedicated server to take care of your group's needs, and your choice of premium liquor and mixers. This means you don't have to wait in long lines at the bar or worry about losing your spot on the dance floor. Plus, you'll have the peace of mind of knowing that you have a guaranteed spot at the club, even on the busiest days. Table prices will vary depending on the location of the tables on the EBC Las Vegas table map.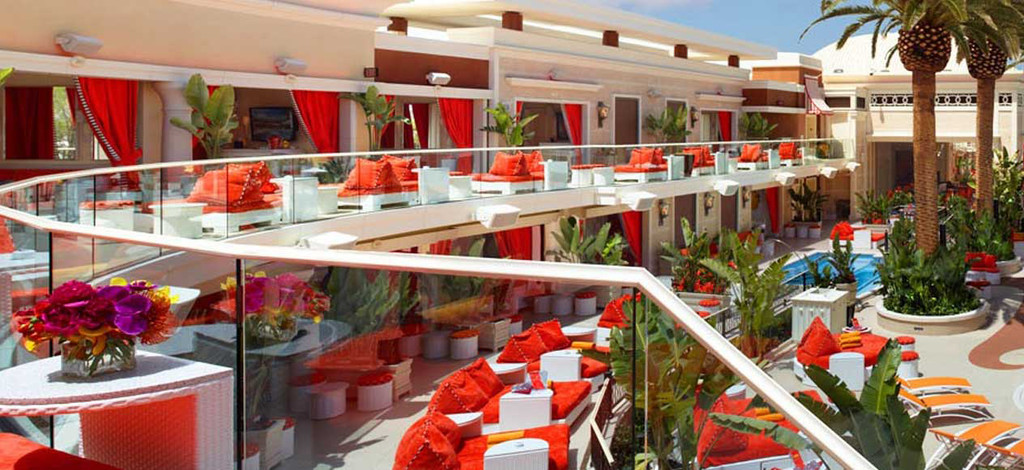 Another benefit of booking bottle service at VIP Encore Beach Club is the prestige it adds to your experience. By reserving a private space, you'll be able to enjoy the club in a more exclusive, luxurious way. You'll have the opportunity to mingle with other VIP guests, enjoy a more personalized experience overall and choose your bottles from the exquisite EBC Las Vegas bottle menu.
Encore Beach Club is a must-visit destination for anyone looking to experience the ultimate Las Vegas pool party. With its spacious dance floor, top-notch music, and luxurious VIP options, this club offers an experience that is truly unparalleled. And if you want to take your experience to the next level, booking bottle service is the way to go.

Vip Table's packs

We provide VIP services and packages so you can experience the special night out that you wish!

Easy booking

We provide VIP area maps so you can choose your seating and the minimum spend. Everything is a click away!

Happy to help!

Through email, call or WhatsApp, we are always at your service. Do not hesitate to contact our 24/7 concierge service.

Luxury Services

Cars, boats, villas, private jets, etc... All you have to do is ask. We make sure that your Vip Experience is fulfilled!
Do you want to know more about Vip Tables at Las Vegas?