Tao Nightclub takes great pride in its extensive and carefully curated bottle menu.
Enjoy Tao Las Vegas exclusive bottle menu, featuring premium spirits and champagne.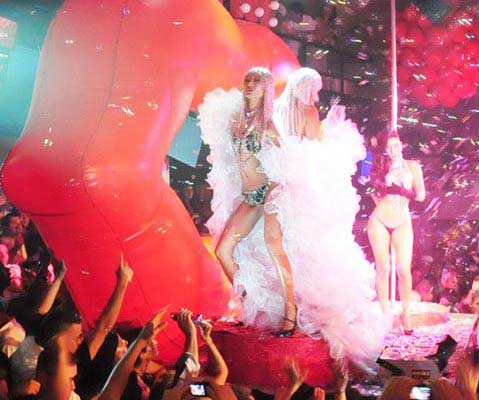 Tao Nightclub Las Vegas Bottle Menu
Tao Nightclub in Las Vegas is renowned for its extravagant ambiance, pulsating energy, and world-class entertainment. Amidst the glitz and glamour of the Las Vegas Strip, Tao Nightclub stands out as a premier nightlife destination. In this article, we will explore the allure of Tao Nightclub, focusing on its exclusive bottle menu and the luxurious experience of its VIP tables.
Tao Nightclub takes great pride in its extensive and carefully curated bottle menu, catering to the refined tastes of its discerning clientele. From premium spirits to rare champagnes and fine wines, the menu offers an unparalleled selection that adds an extra touch of elegance and indulgence to the night.
Premium Spirits: Whether you have a preference for top-shelf whiskies, exquisite vodkas, or rare tequilas, Tao Nightclub has you covered. The bottle menu showcases a range of premium spirits, carefully chosen to satisfy even the most discerning connoisseurs. Guests can savor the rich flavors and smooth finishes of renowned brands, elevating their nightlife experience to new heights.
Champagne and Sparkling Wine: Celebrating a special occasion or simply in the mood for bubbly luxury? Tao Nightclub's bottle menu boasts an array of prestigious champagnes and sparkling wines. From the iconic Dom Pérignon to the refined elegance of Veuve Clicquot, guests can revel in the effervescence and sophistication of these celebratory libations.
At Tao Las Vegas Nightclub, VIP tables provide an exclusive and elevated experience for those seeking the ultimate nightlife indulgence. These tables, that vary in prices, offer prime locations throughout the venue, ensuring a front-row seat to the electrifying atmosphere and entertainment. Guests at VIP tables are treated to unparalleled service, dedicated cocktail servers, and an ambiance that exudes luxury. If you are interested in booking a private table, make sure to check the Tao Las Vegas table map.
Prime Location: VIP tables at Tao Nightclub are strategically positioned to provide an up-close and personal view of the main stage, DJ booth, or dance floor. This prime location allows guests to immerse themselves in the high-energy performances and vibrant nightlife atmosphere, creating unforgettable memories.
Personalized Bottle Service: The dedicated cocktail servers assigned to VIP tables ensure a seamless and indulgent experience. They cater to guests' every need, providing personalized recommendations, mixing handcrafted cocktails, and ensuring glasses are never empty. This exceptional level of service enhances the VIP experience, leaving guests feeling pampered and cared for throughout the night.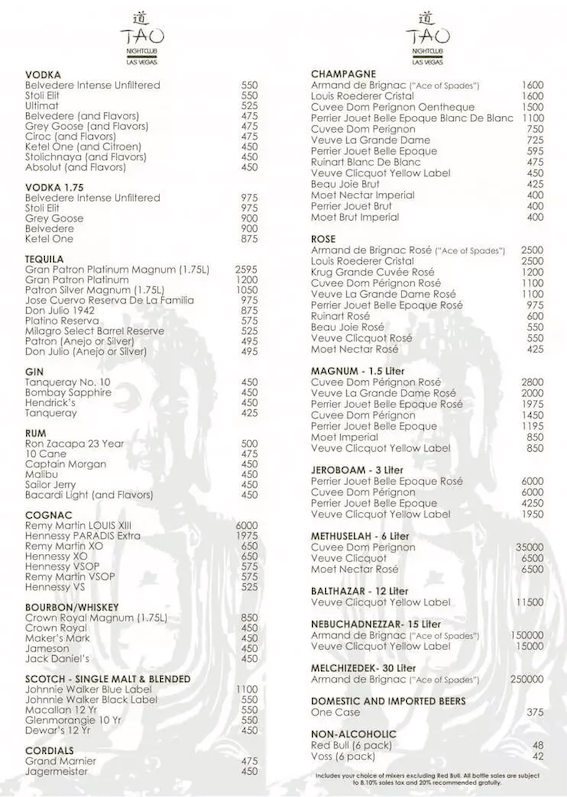 VIP Tao Nightclub Las Vegas epitomizes the extravagance and allure of the city's nightlife scene. With its exclusive bottle menu, featuring premium spirits, champagne, and fine wines, and the luxurious experience of its VIP tables, Tao Nightclub ensures an unforgettable night of entertainment, indulgence, and opulence. Make sure to follow the Tao Las Vegas dress code to fully enjoy the night and party.

Vip Table's packs

We provide VIP services and packages so you can experience the special night out that you wish!

Easy booking

We provide VIP area maps so you can choose your seating and the minimum spend. Everything is a click away!

Happy to help!

Through email, call or WhatsApp, we are always at your service. Do not hesitate to contact our 24/7 concierge service.

Luxury Services

Cars, boats, villas, private jets, etc... All you have to do is ask. We make sure that your Vip Experience is fulfilled!
Do you want to know more about Vip Tables at Las Vegas?