Ayu Dayclub is an outdoor oasis with live entertainment and unmatched party.
At Ayu you'll find plenty of chaise lounges, day beds and numerous cabanas.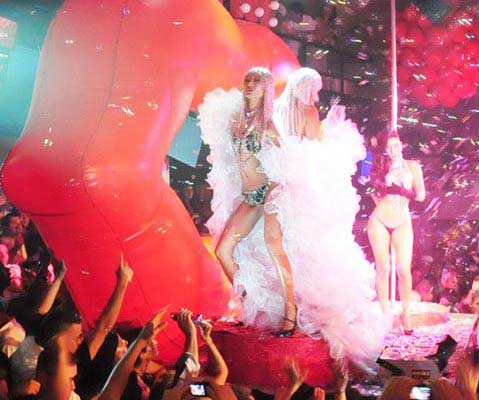 Ayu Dayclub Bottle Service
Ayu Dayclub in Las Vegas is a renowned party destination that boasts an electric atmosphere, an incredible line-up of DJs, and a lively crowd. Located on the rooftop of the Resorts World Las Vegas, this outdoor dayclub is the perfect place to soak up the sun and enjoy a day full of music, dancing, and good vibes.
One of the best ways to experience Ayu Dayclub is by booking a bottle service or VIP table. This allows you to secure your own private space, complete with comfortable couches and tables, and enjoy the party with a touch of exclusivity. But why should you choose Ayu Dayclub for your bottle service needs?
The music and DJs: Ayu Dayclub is known for its high-energy music and impressive line-up of world-renowned DJs. From electronic dance music to hip hop and everything in between, the club's music selection is guaranteed to keep you moving all day long. Some of the notable DJs who have performed at Ayu Dayclub include Zedd, Tiësto, and Kaskade, among many others.
The crowd: The Ayu Dayclub crowd is diverse and lively, ranging from seasoned partygoers to first-time visitors. The energy of the crowd is infectious, and you are sure to meet some new friends as you dance the day away. The Ayu Dayclub dress code is casual, but stylish, and you can expect to see a lot of swimwear and bright colors.
The couches and tables: The couches and tables at Ayu Las Vegas Dayclub are designed with comfort and style in mind. They come in various sizes and configurations, with options for groups of all sizes. The VIP tables are strategically placed around the dance floor offering bottle service and excellent views of the stage and the crowd. Each table comes with a dedicated server who will ensure that your drinks are never empty. Make sure to check Ayu Dayclub table map in advance.
Keep in mind the Ayu Dayclub VIP table prices may vary depending on the day and event.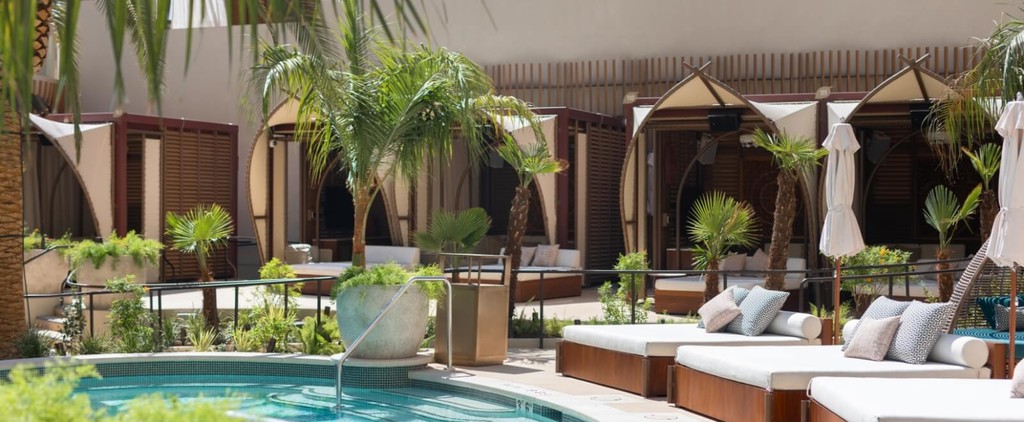 When you book a bottle service at Ayu Dayclub, you get to skip the long lines and crowded spaces, and instead, enjoy a more intimate and personalized experience. With your own private space, you can dance and relax without worrying about bumping into other people or losing your spot on the dance floor. The bottle service packages at Ayu Dayclub include premium liquors, mixers, and a variety of snacks from the Ayu Dayclub menu, ensuring that you have everything you need for a day full of fun and excitement.
By booking a bottle service and VIP table at VIP Ayu Dayclub in Las Vegas, you can elevate your experience and enjoy a more exclusive and comfortable party experience. So, grab your friends, put on your favorite swimsuit, and get ready to dance the day away at Ayu Dayclub!

Vip Table's packs

We provide VIP services and packages so you can experience the special night out that you wish!

Easy booking

We provide VIP area maps so you can choose your seating and the minimum spend. Everything is a click away!

Happy to help!

Through email, call or WhatsApp, we are always at your service. Do not hesitate to contact our 24/7 concierge service.

Luxury Services

Cars, boats, villas, private jets, etc... All you have to do is ask. We make sure that your Vip Experience is fulfilled!
Do you want to know more about Vip Tables at Las Vegas?