Are you ready to elevate your Vegas experience to new heights?
Get ready to bask in luxury and rub shoulders with the trendsetters of Las Vegas.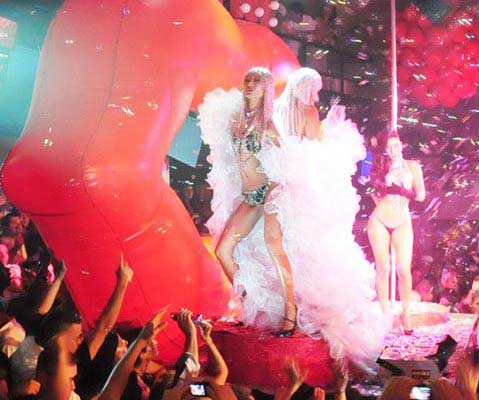 Ayu Dayclub Las Vegas Table Map
At Ayu Dayclub, the staff believes in providing its guests with nothing less than the best. With the Ayu Dayclub bottle service, you can indulge in the epitome of exclusivity. Imagine having your own private oasis amidst the vibrant poolside atmosphere, complete with dedicated bottle service and personalized attention from our exceptional staff.
Whether you're celebrating a special occasion or simply seeking a day of unparalleled fun, reserving a VIP table at Ayu Dayclub ensures that you and your group receive royal treatment throughout your visit. Make sure to check the Ayu Dayclub table prices in advance before booking your table.
Ayu Las Vegas Dayclub takes pride in curating an unparalleled table map and bottle menu that caters to every group's unique preferences. From prime spots near the DJ booth, where the energy is electric, to luxurious cabanas with stunning views of the pool, the table map ensures you'll have the perfect setting to create unforgettable memories.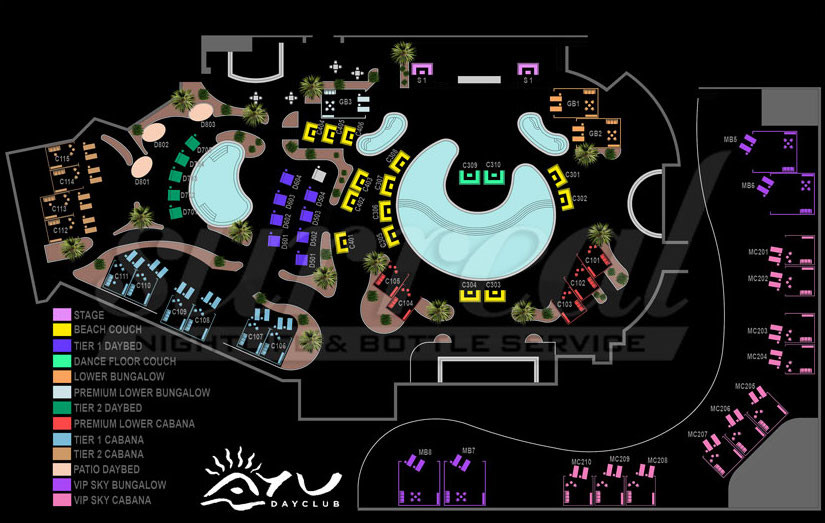 With the table map, you can explore the venue's layout and select your preferred spot. Don't wait to secure your ideal location; with limited availability, the early booker gets the best pick!
Keep in mind that Ayu Dayclub is not just another pool party; it's an experience crafted for the elite party-goers of Las Vegas where you should be aware of its policies and dress code. The crowd that graces our venue is nothing short of extraordinary – a mix of A-list celebrities, tastemakers, and free spirits who know how to let loose in style.
Dance the day away surrounded by an ambiance that radiates sophistication, while top-tier DJs set the stage for an unforgettable party atmosphere. Whether you're mingling with fellow party enthusiasts or catching the eye of a familiar face, Ayu Dayclub promises to leave you with a day to remember.
Don't miss out on the ultimate daylife experience in Las Vegas. Secure your VIP table at VIP Ayu Day Club now and elevate your Vegas vacation to a new level! Book today and prepare for an extraordinary adventure that you'll be talking about long after the sun sets.

Vip Table's packs

We provide VIP services and packages so you can experience the special night out that you wish!

Easy booking

We provide VIP area maps so you can choose your seating and the minimum spend. Everything is a click away!

Happy to help!

Through email, call or WhatsApp, we are always at your service. Do not hesitate to contact our 24/7 concierge service.

Luxury Services

Cars, boats, villas, private jets, etc... All you have to do is ask. We make sure that your Vip Experience is fulfilled!
Do you want to know more about Vip Tables at Las Vegas?