Chateau offers an elite haven for celebrity guests and VIP party goers.
Party at Chateau Nightclub with renowned DJs spinning an eclectic blend of house and hip-hop music.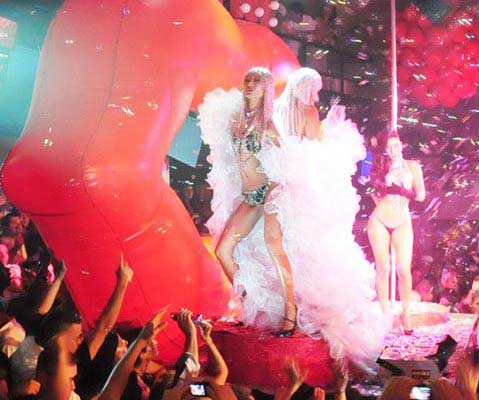 Chateau Las Vegas Bottle Service
Chateau Nightclub offers an unforgettable party experience, complete with top DJs, a young and selective crowd, and elegant interior decor that sets the scene for an unforgettable night. One of the best ways to experience Chateau Nightclub is by booking a bottle service or VIP table. Not only will you have your own reserved table and dedicated server, but you'll also have access to some of the best views and amenities in the club. Remember to always follow Chateau dress code guidelines to avoid disillusionment at the door.
One of the highlights of Chateau Nightclub is its young and selective crowd. This is the place to see and be seen, with a mix of locals and tourists who know how to have a good time. Whether you're looking to dance the night away or simply enjoy a drink with friends, the atmosphere at Chateau is unbeatable.
Of course, the music is a big part of what makes Chateau Las Vegas Nightclub so special. The club features top DJs from around the world, spinning a mix of hip-hop, EDM, and more. The dance floor is always packed, and the energy in the club is contagious.
But it's not just the music and the crowd that make Chateau Nightclub so special. The interior decor is elegant and sophisticated, with a mix of modern and classic design elements. From the chandeliers to the plush seating, every detail has been carefully curated to create a luxurious and stylish atmosphere.
Booking a bottle service or VIP table at Chateau Nightclub means you'll have access to all of these amenities and more. You'll have your own reserved table with a minimum spend requirement, which varies depending on the night and the location of the table on the Chateau table map. You'll also have a dedicated server who will ensure that your group's needs are taken care of throughout the night. Bottle service and VIP table prices at Chateau Las Vegas start at $400.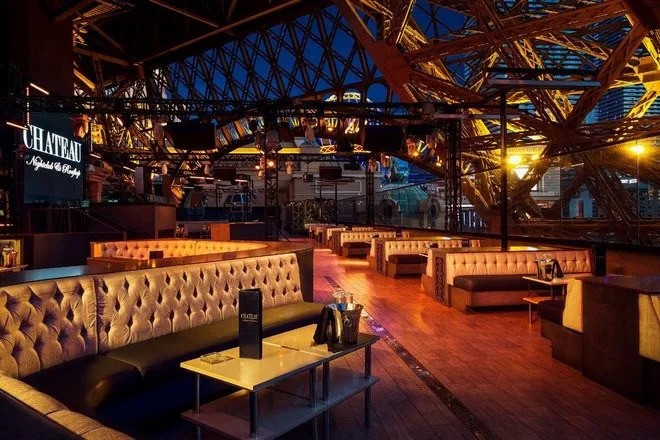 If you're looking for a top-notch nightlife experience in Las Vegas, Chateau VIP Club is the place to be. With its young and selective crowd, top DJs and music, and elegant interior decor, it's an experience you won't forget. And booking a bottle service is the best way to take your night to the next level and enjoy all that Chateau Nightclub has to offer. So grab your friends, dress to impress, check the Chateau Las Vegas bottle menu and get ready for a night of dancing and fun at Chateau Nightclub.

Vip Table's packs

We provide VIP services and packages so you can experience the special night out that you wish!

Easy booking

We provide VIP area maps so you can choose your seating and the minimum spend. Everything is a click away!

Happy to help!

Through email, call or WhatsApp, we are always at your service. Do not hesitate to contact our 24/7 concierge service.

Luxury Services

Cars, boats, villas, private jets, etc... All you have to do is ask. We make sure that your Vip Experience is fulfilled!
Do you want to know more about Vip Tables at Las Vegas?