Book a VIP table at Drais Nightclub and experience unparalleled luxury.
Drai's table map is a visual masterpiece that provides insights into its unique features.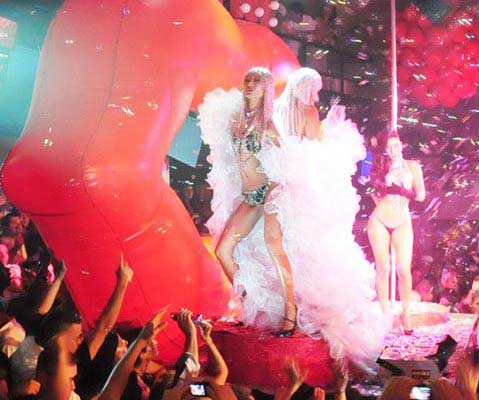 Drais Nightclub Las Vegas Table Map
Drai's Nightclub in Las Vegas is synonymous with unparalleled luxury, vibrant entertainment, and a nightlife experience. Within this iconic venue, the VIP area stands as the epitome of exclusivity, while the VIP tables offer a front-row seat to the city's electric energy. With its meticulously designed VIP area and intricately crafted table map, Drai's Nightclub ensures that VIP patrons indulge in a world of opulence, sophistication, and unforgettable memories.
Drai's Nightclub's VIP area sets the stage for an extraordinary night out. Tucked away from the bustling dance floor, this secluded enclave exudes an air of intimacy and refinement. As you step into the VIP area, you are enveloped in an atmosphere where impeccable service, lavish seating, and luxurious decor create an oasis of indulgence. The VIP area is meticulously designed to cater to every aspect of your evening, ensuring a seamless and unforgettable experience.
Drai's Las Vegas Nightclub's VIP tables and exquisite bottle menu elevate the nightlife experience to new heights. These coveted spots combine the best of both worlds: proximity to the club's pulsating energy and the privacy and comfort that discerning guests seek. Each VIP table is lavishly adorned, creating an atmosphere of exclusivity and grandeur. Attentive and dedicated staff cater to your every need, ensuring that your night is nothing short of extraordinary. Please note that Drai's Las Vegas table prices vary depending on its location and number of guests.
Drai's Nightclub's exclusive table map is a visual masterpiece showcasing the VIP area's layout, guiding guests to the epitome of luxury and entertainment. This meticulously crafted map not only displays the location of each VIP table but also provides invaluable insights into its unique advantages and features.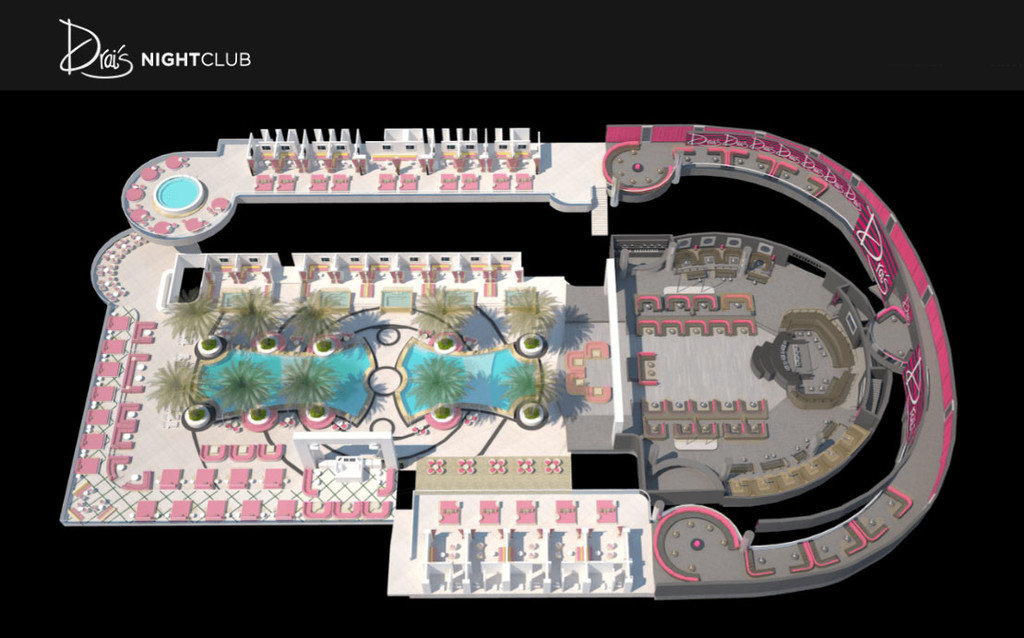 Poolside Paradise: Situated alongside the club's stunning pool, these tables offer an immersive experience that seamlessly blends nightlife with a tropical oasis. With unobstructed views of the shimmering water and the iconic Las Vegas skyline, guests in this area are treated to a mesmerizing ambiance that transports them to a world of pure bliss.

Balcony Bliss: Elevated on a private balcony, these VIP tables provide an unparalleled vantage point. From here, you can witness the infectious energy of the dance floor and the captivating performances with a bird's-eye view. This exclusive seating option promises a night of indulgence, sophistication, and a true VIP experience.

Stage Access: For those seeking an up-close encounter with world-class DJs and performers, the VIP tables nearest to the stage offer an extraordinary opportunity. Immerse yourself in the pulsating beats and the electrifying atmosphere as you revel in the front-row proximity to the stage, creating memories that will last a lifetime.

Skyline Spectacle: Strategically positioned to provide panoramic views of the Las Vegas skyline, these VIP tables offer a mesmerizing backdrop for an unforgettable night. As you take in the sprawling city lights, you'll bask in the luxury and exclusivity of your surroundings, creating an enchanting experience that blends opulence and urban vibrancy.
Drai's Club Las Vegas, with its VIP area, exclusive table map and bottle service, epitomizes the epitome of luxury, entertainment, and refined indulgence. Whether you choose to luxuriate poolside, relish the panoramic cityscape, or revel in proximity to the stage, Drai's Nightclub offers a range of VIP options that cater to your desires. Prepare to be immersed in a world where extravagance knows no bounds, and memories are made that transcend the ordinary. Drai's Nightclub Las Vegas beckons you to embark on a nightlife adventure that will redefine your perception of opulence and leave an indelible mark on your soul. To feel part of the exclusivity of the club, make sure to respect Drai's Las Vegas dress code policy.

Vip Table's packs

We provide VIP services and packages so you can experience the special night out that you wish!

Easy booking

We provide VIP area maps so you can choose your seating and the minimum spend. Everything is a click away!

Happy to help!

Through email, call or WhatsApp, we are always at your service. Do not hesitate to contact our 24/7 concierge service.

Luxury Services

Cars, boats, villas, private jets, etc... All you have to do is ask. We make sure that your Vip Experience is fulfilled!
Do you want to know more about Vip Tables at Las Vegas?