Booking a bottle service grants you an enhanced level of privacy and comfort.
Book a bottle service and gain access to VIP treatment and a customizable drink selection.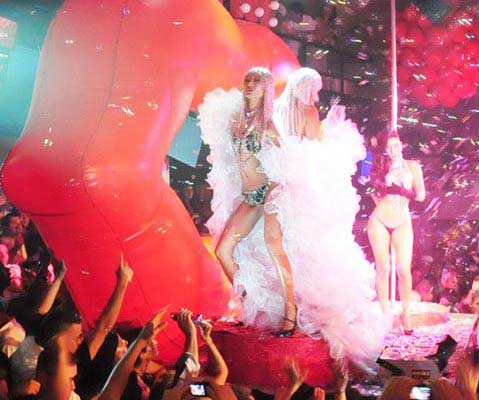 Drais Las Vegas Bottle Menu
Perched atop the Cromwell Hotel, Drai's boasts breathtaking views of the iconic Strip and a reputation for hosting top-tier artists and DJs. While the pulsating beats and vibrant ambiance create an electric atmosphere, Drai's Las Vegas takes the experience to new heights with its meticulously curated bottle menu. Let's explore the world of Drai's and delve into the perks of booking one of Drais bottle service packages.
Drai's Nightclub understands that luxury and exclusivity go hand in hand. Their bottle menu showcases a selection of premium spirits, champagnes, and craft cocktails, meticulously chosen to cater to the most discerning tastes. Whether you're a connoisseur of aged whiskeys, a fan of smooth vodkas, or seeking the effervescence of champagne, Drai's offers an array of options to elevate your night. Before booking a table, remember to always check Drai's Nightclub table map in anticipation of choosing the table that best fits you. Find below the bottle menu at Drais Nightclub Las Vegas: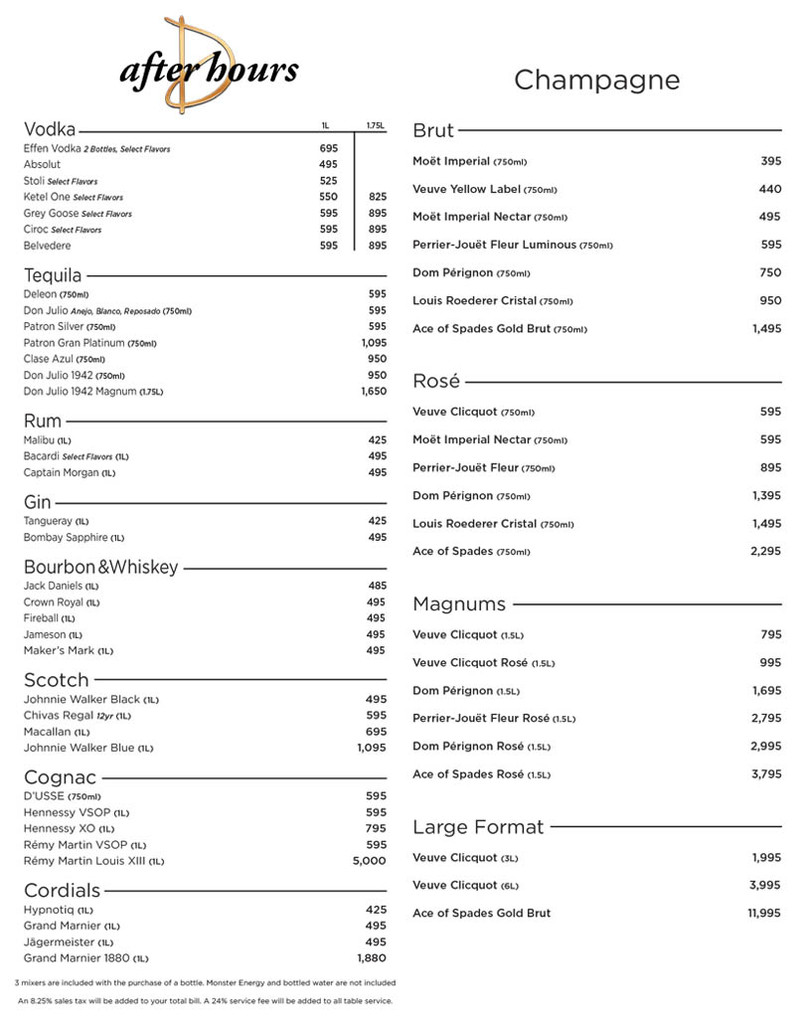 One of the primary perks of booking bottle service at Drai's is the unparalleled VIP treatment. By reserving a table with bottle service, you gain exclusive access to a dedicated server who will attend to your every need throughout the night. From securing the best seats in the house to ensuring a constant flow of your preferred libation, the VIP treatment at Drai's guarantees a night of luxury and indulgence.
Another advantage of booking bottle service is the seamless entry into the club. Skipping long lines and gaining expedited entry is a game-changer, as it ensures you spend less time waiting and more time immersing yourself in the vibrant atmosphere. From the moment you arrive, you'll be whisked away to your reserved area, ready to embark on a night of non-stop excitement.
Drai's VIP Nightclub bottle service offers a fully customizable experience, allowing you to tailor every detail to your preferences. From selecting your preferred bottle from the menu to choosing mixers and garnishes, you have the freedom to create a drink that perfectly suits your taste. The knowledgeable staff at Drai's are also available to provide recommendations and ensure that your libation is nothing short of extraordinary. Drop us a line for more information regarding Drai's Las Vegas VIP table prices, dress code and bookings.

Vip Table's packs

We provide VIP services and packages so you can experience the special night out that you wish!

Easy booking

We provide VIP area maps so you can choose your seating and the minimum spend. Everything is a click away!

Happy to help!

Through email, call or WhatsApp, we are always at your service. Do not hesitate to contact our 24/7 concierge service.

Luxury Services

Cars, boats, villas, private jets, etc... All you have to do is ask. We make sure that your Vip Experience is fulfilled!
Do you want to know more about Vip Tables at Las Vegas?