Hakkasan is a world-class mega club featuring 5 levels and top-tier DJs.
Hakkasan offers an unparalleled bottle service experience that epitomizes luxury in Las Vegas.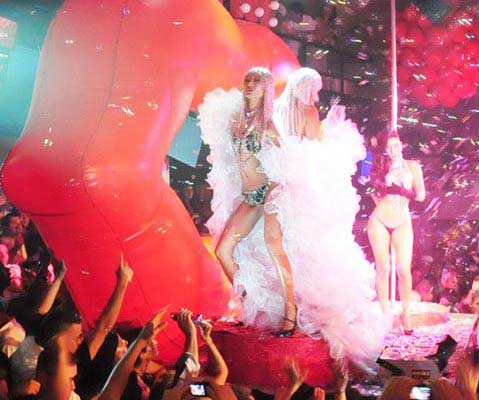 Hakkasan Las Vegas Bottle Service
Hakkasan Las Vegas is a renowned nightclub located in the MGM Grand hotel and casino, offering an exclusive and luxurious nightlife experience. The club features world-class DJ performances, stunning lighting and sound systems, and multiple levels and areas for party-goers to enjoy. Hakkasan Nightclub also offers bottle service, VIP tables and booths, and a high-end cocktail program with an extensive selection of premium spirits and mixers. With its lavish atmosphere and high-energy party scene, Hakkasan Las Vegas is a must-visit destination for those looking for a memorable and exclusive night out. Keep in mind that if you're planning on partying at Hakkasan Las Vegas, you must respect Hakkasan dress code and policies.
Hakkasan Nightclub is one of the most popular party destinations in Las Vegas, offering a luxurious and exclusive atmosphere for club-goers. One of the primary features of the club is its bottle service, which is a popular choice for VIP party-goers who are looking for a premium experience. While bottle service can be a great way to enjoy a night out in Hakkasan, it is important to weigh the pros and cons before deciding if it is right for you.
Below are the pros of booking a bottle service at Hakkasan Nightclub:
Exclusive experience: VIP tables and bottle service at Hakkasan Nightclub allow guests to enjoy a more private and exclusive experience. You'll have your own reserved table or booth, with the best view of the club's main stage and dance floor. This means you'll be able to avoid the crowds and have a more comfortable and enjoyable experience.
Personalized service: When you opt for bottle service, you'll receive personalized service from a dedicated server. They will ensure that your glasses are always filled with your preferred bottles from the Hakkassan bottle menu, and you'll receive VIP treatment throughout the night. This means you'll be able to enjoy the club without worrying about getting drinks or finding your way through the crowd.
High-quality drinks: Hakkasan Nightclub offers an impressive selection of premium spirits and mixers with bottle service. You'll have access to top-shelf liquors that are not available at the bar, and your drinks will be mixed to perfection by a skilled bartender. This ensures that you'll be able to enjoy high-quality drinks throughout the night.
Here the cons of reserving a VIP or bottle service at Hakkasan Nightclub in Las Vegas:
Price: Bottle service and VIP table prices at Hakkasan Nightclub can be expensive, and you'll need to be prepared to pay a premium price for the experience. The cost of a bottle can vary depending on the brand and the size, but it can easily run into thousands of dollars for a single bottle. This means that bottle service may not be an option for everyone.
Minimum spend: In addition to the cost of the bottle, Hakkasan Nightclub also has a minimum spend requirement for bottle service. This means that you'll need to spend a certain amount on drinks and other items throughout the night, which can add to the overall cost of the experience. If you're not prepared to spend a significant amount of money, bottle service may not be the right choice for you.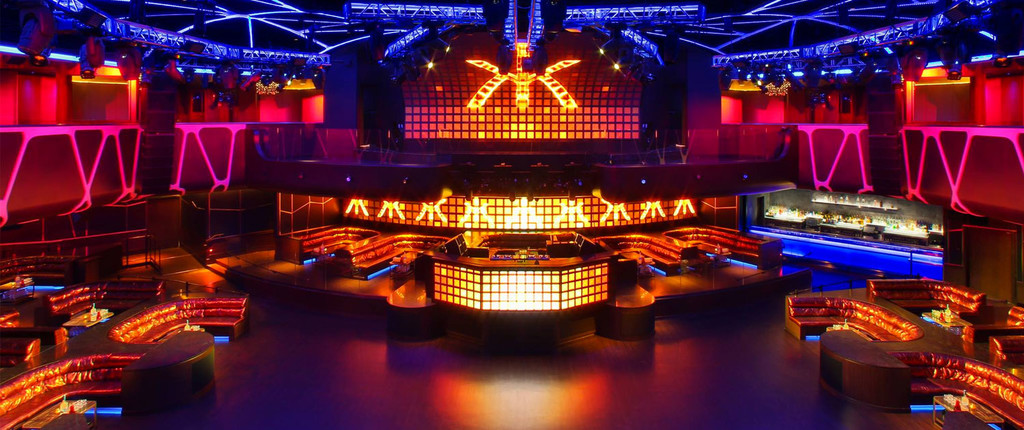 Bottle service and VIP tables at Hakkasan Nightclub can be an excellent choice for VIP party-goers who are looking for an exclusive and luxurious experience. While there are some cons to consider, the benefits of personalized service, high-quality drinks, and an exclusive atmosphere make it an excellent choice for those who can afford it. Just be sure to weigh the costs and benefits before making your decision, and enjoy your night out! Bottle service at Hakkasan Las Vegas can vary depending on the evening, the DJ spinning, and other factors. However, standard pricing for bottle service on regular nights is about $1,500 minimum for up to six guests. On Saturday night, the minimum is $2,500 for six guests. Remember to choose in advance the VIP table that best suits you from the Hakkasan Las Vegas table map.

Vip Table's packs

We provide VIP services and packages so you can experience the special night out that you wish!

Easy booking

We provide VIP area maps so you can choose your seating and the minimum spend. Everything is a click away!

Happy to help!

Through email, call or WhatsApp, we are always at your service. Do not hesitate to contact our 24/7 concierge service.

Luxury Services

Cars, boats, villas, private jets, etc... All you have to do is ask. We make sure that your Vip Experience is fulfilled!
Do you want to know more about Vip Tables at Las Vegas?