Hakkasan is a high end nightclub and lounge located at MGM Grand Las Vegas.
Book a VIP table and party with world-class DJs for an entertainment experience like no other.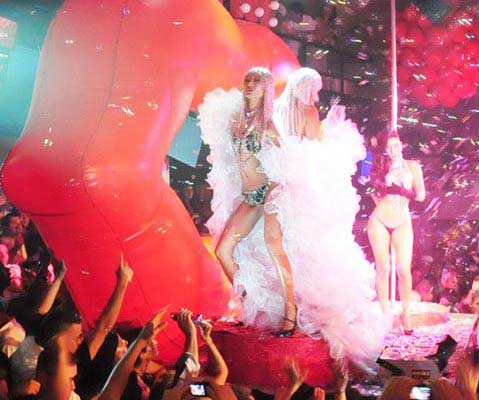 Hakkasan Las Vegas Table Price
Hakkasan Nightclub is one of the premier nightlife destinations in Las Vegas. Known for its extravagant design, state-of-the-art sound system, and world-class DJs, Hakkasan has become a popular hotspot for party-goers from around the world. The nightclub boasts a variety of different spaces, each with its own unique vibe, ranging from the main dance floor to the more intimate lounge.
One of the biggest draws of Hakkasan Las Vegas is its VIP table booking service and bottle menu. Guests who book a VIP table receive included on the table price exclusive perks, including priority entry, dedicated bottle service, and a prime location on the dance floor or in one of the club's private lounges. Each VIP table comes with a minimum spend requirement, which varies depending on the location and size of the table prices at Hakkasan Las Vegas but the prices can range from $750 to $6,000.
Hakkasan's VIP table service is highly sought after, and tables can book up weeks or even months in advance. The club offers a variety of different table packages and prices, each tailored to meet the specific needs of different groups. For example, the VIP Main Room Table package prices include a prime location on the main dance floor, while the Pavilion Table package prices offer a more secluded spot in the club's outdoor area. See Hakkasan Las Vegas table map here.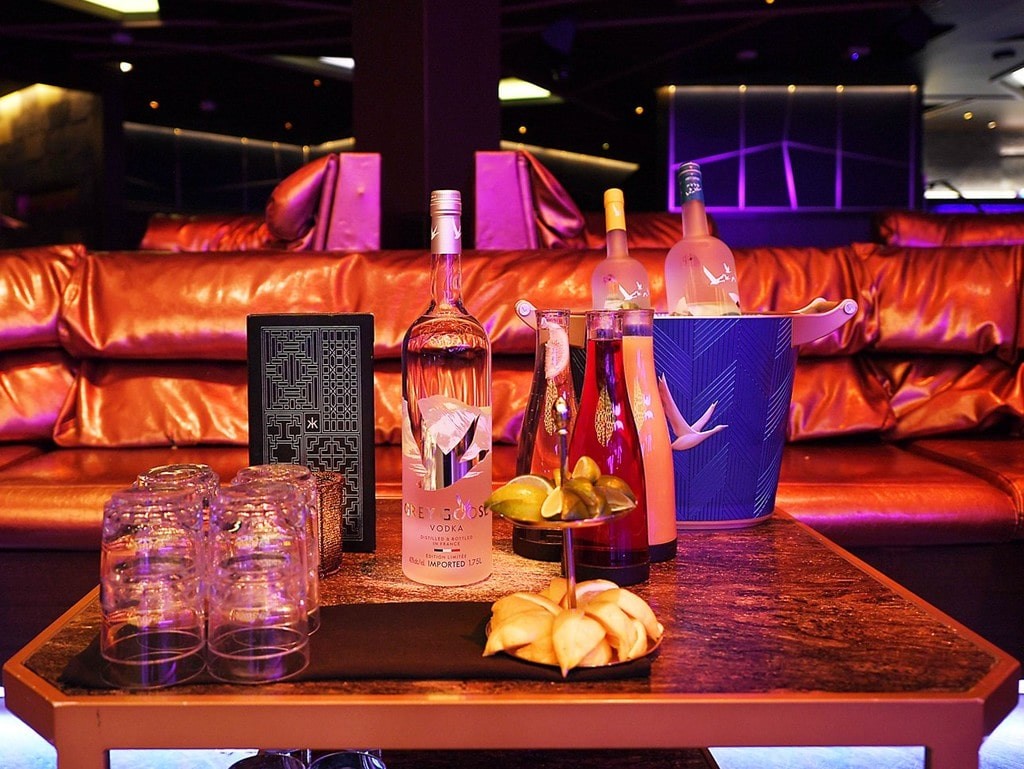 One of the benefits of booking a VIP table at Hakkasan nightclub is the personalized service guests receive from their dedicated hosts. From the moment they arrive at the club, guests are greeted by their host and escorted to their table, where they can begin to enjoy their bottle service and soak up the atmosphere of the club. Throughout the night, their host will ensure they have everything they need, from refilling their drinks to arranging additional snacks or party favors. Please do make sure you respect Hakkasan dress code to truly enjoy the evening and feel like a true VIP.
In addition to its VIP table booking service, VIP Hakkasan Club also offers a range of other amenities designed to enhance the guest experience, including private event spaces, custom cocktails, and special VIP packages with Hakkasan bottle service for holidays and other occasions. With its world-class reputation, stunning design, and unparalleled service, Hakkasan nightclub is a must-visit destination for anyone looking to experience the best that Las Vegas nightlife has to offer.

Vip Table's packs

We provide VIP services and packages so you can experience the special night out that you wish!

Easy booking

We provide VIP area maps so you can choose your seating and the minimum spend. Everything is a click away!

Happy to help!

Through email, call or WhatsApp, we are always at your service. Do not hesitate to contact our 24/7 concierge service.

Luxury Services

Cars, boats, villas, private jets, etc... All you have to do is ask. We make sure that your Vip Experience is fulfilled!
Do you want to know more about Vip Tables at Las Vegas?