Embrace a VIP experience at Marquee Nightclub Las Vegas.
Marquee is renowned for its opulent VIP area and impeccably designed VIP tables.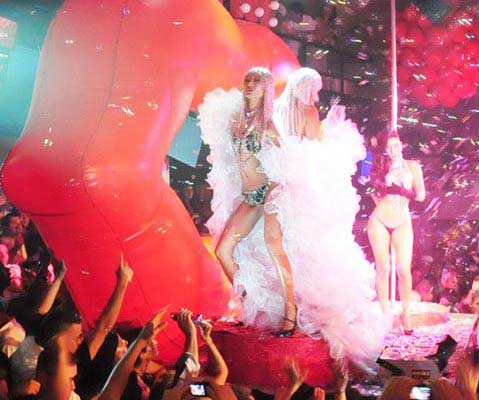 Marquee Las Vegas Table Map
In the vibrant city of Las Vegas, Marquee Nightclub stands tall as an icon of nightlife sophistication and extravagance. Marquee Nightclub offers an unrivalled experience for those seeking the pinnacle of luxury and entertainment. Step into this dazzling venue, and prepare to be immersed in an atmosphere where glamour, world-class bottle service, and an awe-inspiring table map create an unforgettable VIP experience.
Marquee Nightclub's VIP area is a testament to elegance and exclusivity. Nestled away from the main dance floor, this secluded enclave emanates an ambience of refined indulgence. Upon entering the VIP area, guests are greeted by plush seating, stylish decor, and a team of attentive staff dedicated to ensuring every desire is met. The VIP experience at Marquee Nightclub is meticulously crafted to provide a memorable and personalized evening for each guest.
At Marquee Las Vegas Nightclub, the VIP tables are coveted spaces that offer the perfect combination of proximity to the vibrant energy of the club and the privacy and comfort that discerning patrons seek. Each VIP table is a masterpiece of luxury, adorned with lavish amenities and attended to by dedicated staff. These tables are designed to create an atmosphere of exclusivity and indulgence, allowing guests to revel in the electrifying ambience while enjoying their own private sanctuary.
Marquee Nightclub takes table service to new heights with its extraordinary table map and the Marquee Las Vegas bottle menu. This meticulously designed and visually captivating map with different tables and table prices, serves as a guide for guests to navigate the VIP area, highlighting the incredible features and advantages of each table.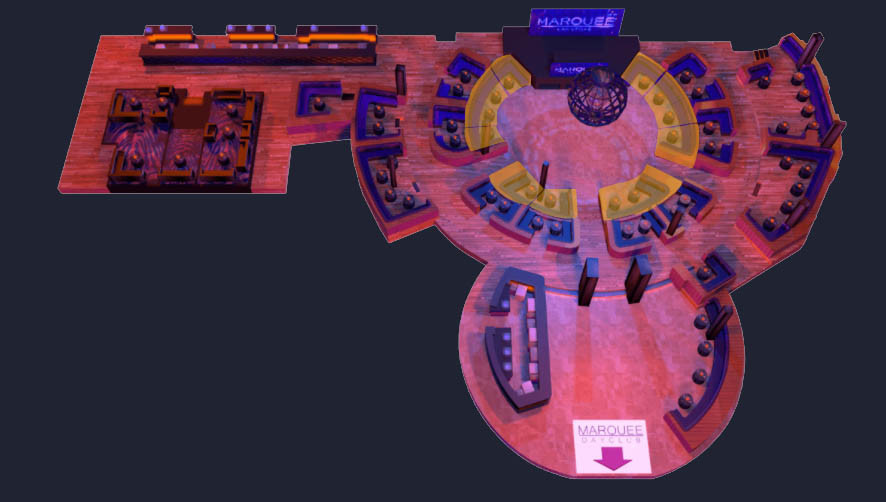 Dance Floor Haven: For those who want to be at the heart of the action, the VIP tables closest to the dance floor provide an unmatched experience. These tables offer an up-close and personal view of the energetic dance floor, ensuring guests are fully immersed in the pulsating beats and contagious atmosphere that define Marquee Nightclub.

Terrace Bliss: Situated on a private terrace, these VIP tables offer a unique vantage point to soak in the breathtaking views of the Las Vegas Strip. The terrace provides an exclusive and intimate setting where guests can enjoy the dazzling lights of the city while savoring the luxurious amenities and impeccable service at their disposal.

Elevated Elegance: Perched on an elevated platform, these VIP tables offer a commanding view of the entire club. This elevated perspective grants guests a sense of grandeur and exclusivity as they overlook the dance floor and the captivating performances, all while basking in the opulence and comfort of their VIP seating.

Skybox Delight: Located in the VIP skyboxes, these tables provide a true VIP experience with a private area that overlooks the entire nightclub. Guests in the skyboxes enjoy an elevated level of luxury, with dedicated waitstaff, exclusive amenities, and a sense of seclusion that allows for an intimate and unforgettable evening.
Marquee Club Las Vegas, with its enticing VIP area, luxurious tables, and remarkable table map, embodies the epitome of luxury and entertainment. Whether you prefer the energy of the dance floor, the enchanting views from the terrace, the elevated elegance of the platform, or the exclusive seclusion of the skyboxes, Marquee Nightclub offers an array of VIP options tailored to exceed your expectations. Prepare to immerse yourself in a world where sophistication knows no bounds, and every moment is a celebration of opulence. Make sure to dress accordingly respecting Marquee Las Vegas dress code. Marquee Nightclub Las Vegas invites you to embrace an extraordinary nightlife experience that will leave you with cherished memories that last a lifetime.

Vip Table's packs

We provide VIP services and packages so you can experience the special night out that you wish!

Easy booking

We provide VIP area maps so you can choose your seating and the minimum spend. Everything is a click away!

Happy to help!

Through email, call or WhatsApp, we are always at your service. Do not hesitate to contact our 24/7 concierge service.

Luxury Services

Cars, boats, villas, private jets, etc... All you have to do is ask. We make sure that your Vip Experience is fulfilled!
Do you want to know more about Vip Tables at Las Vegas?