The bottle service at Marquee ensures a seamless and unforgettable experience.
The 40,000 square foot nightclub has 83 table locations with 52 in the main room facing the DJ booth.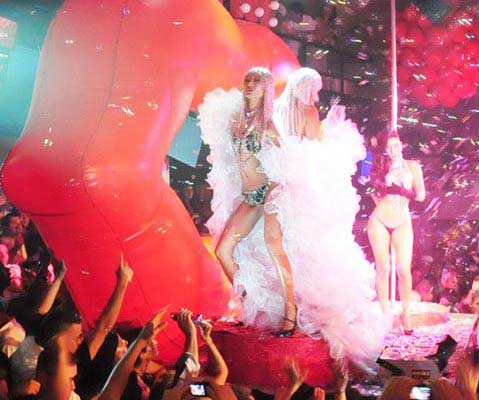 Marquee Las Vegas Bottle Service
Marquee Nightclub is one of the hottest nightclubs in Las Vegas, known for its electrifying atmosphere, top-notch VIP service, and cutting-edge design. As soon as you step inside, you'll be transported to a world of luxury and excitement that will leave you breathless.
The decoration is simply stunning, with a modern and chic style that creates a unique and exclusive vibe. The LED walls and state-of-the-art lighting system, together with the high-quality sound system, create a multisensory experience that will make you feel like you're in the center of the action. The dance floor is spacious, allowing you to move and groove to the beats of the hottest DJs in the world.
For those looking for a VIP experience, Marquee Las Vegas offers an array of luxurious and stylish VIP areas with bottle service, including the Boom Box Room, Library, and Main Room VIP booths. Check the Marquee Nightclub table map here. These areas are designed to provide an exclusive and intimate experience, allowing you to party like a superstar while enjoying the best views of the dance floor in your own private area and premium bottles from the Marquee Las Vegas bottle menu.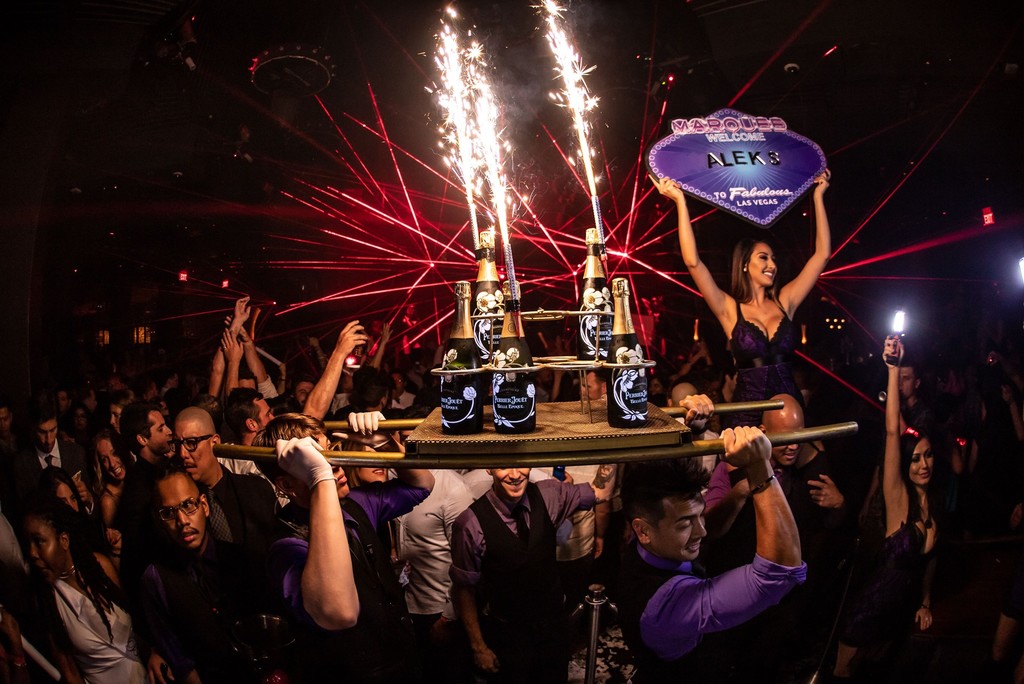 But what really sets Marquee Nightclub apart is the bottle service. Booking a bottle service table at Marquee Las Vegas will provide you with the ultimate VIP experience, as you'll have your own private area to relax and enjoy the party with your friends. You'll also have a personal server who will cater to your every need, ensuring that your night is nothing short of perfection. Marquee table prices and bottle service can start as low as $500 and reach as high as $8,000 to $10,000.
Booking a bottle service table at Marquee VIP Nightclub is the ultimate way to experience this one-of-a-kind club. You'll be able to enjoy the party in style, with premium bottles of your choice, mixers, and garnishes, as well as your own private area and personal server. Don't miss out on the chance to party like a superstar at Marquee Nightclub - book your bottle service now and get ready for the night of your life. Check the Marquee dress code guide, dress to impress and experience a memorable night out in the city of Las Vegas.

Vip Table's packs

We provide VIP services and packages so you can experience the special night out that you wish!

Easy booking

We provide VIP area maps so you can choose your seating and the minimum spend. Everything is a click away!

Happy to help!

Through email, call or WhatsApp, we are always at your service. Do not hesitate to contact our 24/7 concierge service.

Luxury Services

Cars, boats, villas, private jets, etc... All you have to do is ask. We make sure that your Vip Experience is fulfilled!
Do you want to know more about Vip Tables at Las Vegas?